News & Stories 27 April 2022
How to play the lottery online
What is Lottoland? All You Need to Know About Online Lottery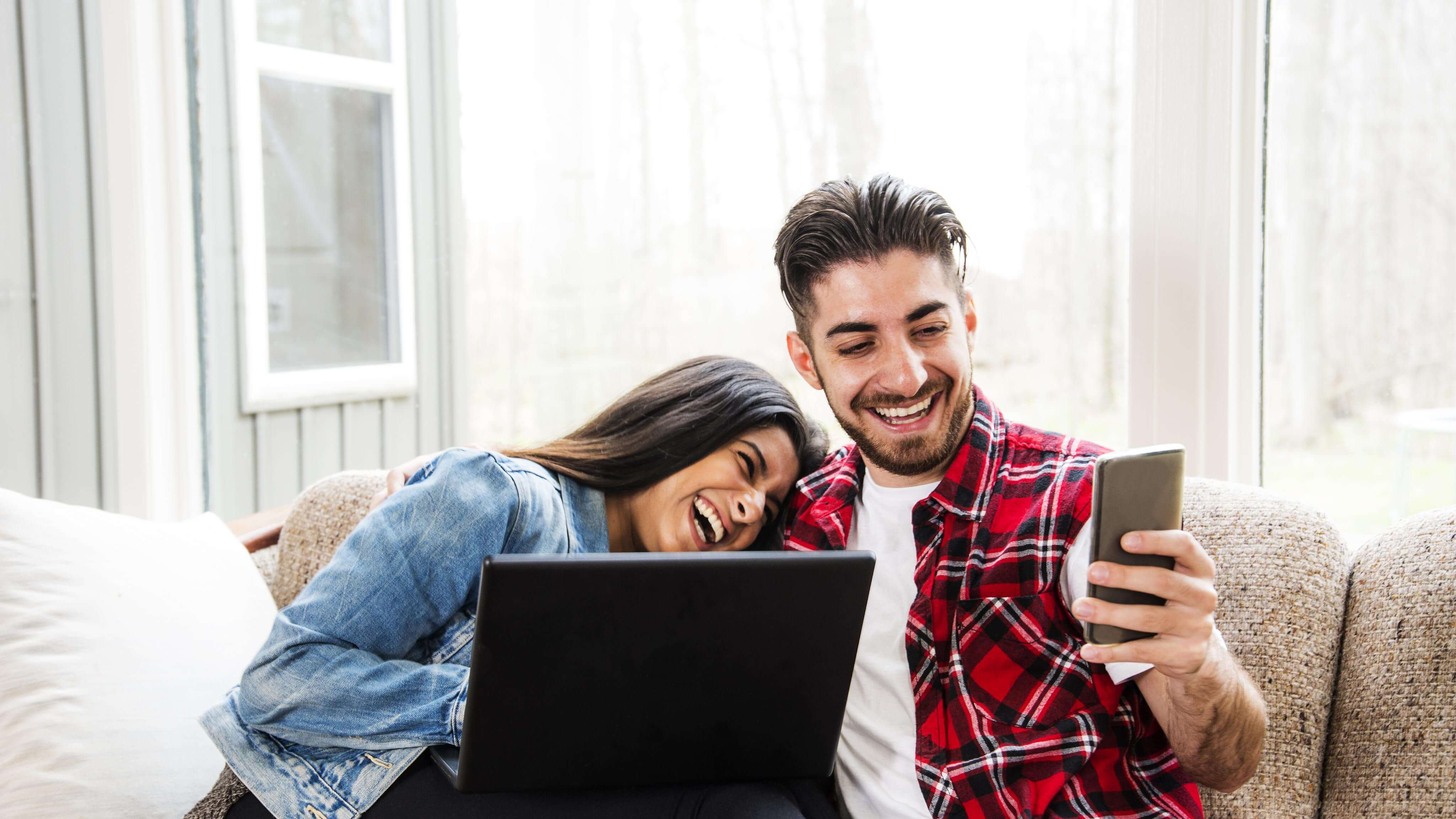 Table of contents:
WHAT IS LOTTOLAND?
Lottoland is the world's leading online lottery betting operator with more than 14 million customers worldwide. It offers online lottery betting, scratch cards, slots and casino games including live casino and sports betting.
The company has over 400 employees working to make the online lottery experience ever more beneficial for you.
Since it was established in 2013, Lottoland has continuously produced big lottery winners, including crorepatis! One such winner put Lottoland down into the Guinness World Records!
WHAT DOES LOTTOLAND OFFER?
Lottoland offers you the chance to buy lottery tickets online in order to play international lotteries, no matter where you are located. Thanks to Lottoland, you can now play the lottery online from India.
Apart from being able to play lotteries which you wouldn't otherwise have the chance to play, you also have the added convenience of being able to buy lottery tickets online from the comfort of your own home or anywhere with an internet connection!
Lottoland doesn't just offer the chance to play international lotteries online, there is much more!
Lottoland offers online scratchcards, including the largest scratchcard prize available anywhere in the world, with an amazing jackpot of ₹160 Crores!

There are also casino games, including live casino and slots. Furthermore, Lottoland offers online sports betting, including cricket and e-sports.
LOTTOLAND'S MOST POPULAR LOTTERIES
Lottoland offers a wide range of international lotteries along with its own unique lotto games.
Below are some of the most popular lotteries at Lottoland Asia.
POPULAR LOTTERIES
LOTTERY
PRICE PER LINE
JACKPOT
POWERBALL
₹300.00
₹11,480 Crores (record)
MEGAMILLIONS
₹300.00
₹10,900 Crores (record)
EUROMILLIONS
₹240.00
₹1750 Crores (cap)
EUROJACKPOT
₹160.00
₹1008 Crores (cap)
GULLAK GOLD
₹60.00
₹130 Crores (record)
SAMBAD PLUS
₹150
₹97 Crores (superdraw)
KENO 24/7
₹80.00
₹56.5 Crores (cap)
MALAMAAL DAILY
₹40
₹72 Lakh (estimate)
POWERBALL AND MEGAMILLIONS
Powerball and MegaMillions are the American giants of the lottery world.

The biggest world record lottery jackpots have been produced by Powerball and MegaMillions.

It's no wonder, therefore, that these are two of the most popular lotteries at Lottoland.
To play Powerball, just pick 5 numbers from 1-69 plus 1 PowerBall from 1-26.
The odds of winning the Powerball Jackpot are 1 in 292,201,338.
The Powerball draw takes places on Tuesday, Thursday and Sunday at 08.30 IST.
To play MegaMillions, pick 5 numbers from 1-70 plus 1 Megaball from 1-25.

The odds of winning MegaMillions are 1 in 302,575,350.

The MegaMillions draw takes place on Wednesday and Saturday at 03.30 IST.
EUROMILLIONS AND EUROJACKPOT
EuroMillions is Europe's biggest lottery in terms of biggest jackpots, although EuroJackpot is available in more countries throughout Europe.

Neverthless, Indian lotto enthusiasts can play EuroMillions online as well as play EuroJackpot online thanks to Lottoland.
Both lotteries offer the same jackpot odds, at 1 in 139,838,160.
Choose 5 numbers from 1-50 plus 2 additional numbers from 1-12 (called 'Lucky Stars' for EuroMillions and 'EuroNumbers' for EuroJackpot).

The EuroMillions draw takes place on Wednesday and Saturday at 01.30 IST.
The EuroJackpot draw takes place on Tuesday and Friday at 23.30 IST.
PLAY GULLAK GOLD ONLINE
In order to play Gullak Gold, you need to pick 15 numbers between 1 and 25.

The jackpot begins at ₹2 Crores but will keep on rolling-over if not won. The current record jackpot is approximately ₹130 Crores.

Gullak Gold also offers lower odds than many other lotteries, at just 1 in 3,268,760.
The Gullak Gold draw takes places Monday to Saturday at 17.30 IST.
PLAY SAMBAD PLUS ONLINE
Lottoland's Sambad Plus lottery stand at 1 in 8,145,060 - making it a very popular lottery due to its more favourable odds in comparison to the big international lotteries.
When you play Sambad Plus, you need to pick 6 numbers correctly to win the jackpot.
The draw takes place every Saturday at 04.00 IST.
The Sambad Plus estimated jackpot is approximately ₹19.4 Crores, although superdraws are held throughout the year which can raise the jackpot up to around ₹97+ Crores.
PLAY KENO 24/7 ONLINE
Keno 24/7 is a unique lottery offered by Lottoland which takes places every 4 minutes, every day of the week!
In order to play Keno 24/7, select between 1 and 10 numbers from 1-80.
Jackpot odds are 1 in 8,911,711.
The jackpot is capped at ₹56.5 Crores.
PLAY MALAMAAL DAILY ONLINE
The odds of winning the Malamaal Daily lottery are excepcionally favourable at only 1 in 850,668.

To play Malamaal Daily just pick 5 numbers out of 42.
There is no maximum jackpot for Malamaal Daily as it is calculated based on ticket sales but it is worth up to approximately ₹72 Lakhs.

The draw for Malamaal Daily takes place every day at 01.10 IST.
PLAY MATKA ONLINE
How could we forget about one of India's most popular betting games?
Despite the popular misconception, it is not illegal to play matka online.
Matka originated during the British Raj and has gone through some changes over time.
The rules to play Matka online at Lottoland are in line with the general rules of the modern game which is still very popular across India. First you choose 3 numbers between 0 and 9. These 3 numbers are then added up and the second digit of the number which is produced is written next to the original 3 numbers, leaving 4 numbers. You then need to bet on the likelihood of this number sequence being chosen from the pot. In the olden days, the numbers were put into an actual matka earthen pot, although originally, bets were taken on the opening and closing rates of the New York Cotton Exchange and the Bombay Cotton Exchange.
Lottoland's Jhatka Matka uses modern technology to generate the numbers at random, this Random and insured Number Generator (RinG™) is regulated by EU insurance legislation.
WHAT MAKES LOTTOLAND DIFFERENT?
At Lottoland we're passionate about innovation, that's why we're constantly working to make your gaming experience unique, so you will never get bored! Find out what sets us apart from the rest:
SPECIAL OFFERS, DISCOUNTS AND SPECIAL JACKPOTS
Lottoland offers you great discounts and special offers for a small extra fee. If you know how to take advantage of these offers, your Lottoland experience could be very rewarding!
In addition to special offers, we also offer occasional and limited time draws where the main jackpots exceed the amounts of the official lotteries. Keep an eye on our latest posts so you don't miss any of them!
Special Features include:
NumberShield: Block others from selecting your lucky numbers, meaning that you won't share the prize if you win the jackpot
DoubleJackpot: For a small extra fee, you can to win double the amount of the main prize.
Closing time of the draw: Lottoland gives you the chance to purchase your tickets minutes before the final draw. There are also special draws such as Keno 24/7 and Jeeto Lotto which run every 4 minutes and others which take place every hour such as EuroMillions GO!
EXCLUSIVE LOTTERIES AND GAMES!

Lottoland offers a range of exclusive lotteries and games such as Cricket Lotto, Gullak Gold, Sambad Plus and Bitcoin Lotto.
YOU'RE IN SAFE HANDS!
An advantage of playing the lottery online is that you don't have to worry about losing your lottery ticket. Once your ticket has been purchased, you will receive a confirmation e-mail as proof of your entry into the lottery. You also don't have to worry about forgetting to buy your tickets as you can set up a subscription.
You can set your subscription to last up to 52 weeks and can also select an option to only enter the draw when the jackpot is above a certain amount. You can also select which days to enter the draw and you can choose to play the same numbers or to have them selected randomly.

Lottoland is able to pay out smaller prizes and jackpots through money generated directly from sales. In the case of the biggest jackpots such as PowerBall and Mega Millions, prizes can be paid out thanks to Lottoland's tried and tested insurance policy, which has made Lottoland the world's leading online lottery betting company.
FACTS ABOUT LOTTOLAND
Now that you know all our benefits, we are sure that you will want to know some interesting facts about us.
WE BEGAN AS A START-UP
Founded in Gibraltar, Lottoland had an initial team of only 7 employees, united by the desire to revolutionise the lottery industry. The idea was to radically change the lottery experience, offering lotto players they chance to player lotteries from around the world using the same platform.
Lottoland was born out of the need to digitalise and shake-up the lottery sector, making Lottoland pioneers in the online lottery betting industry. Lottoland's firm business objective is to make lotteries accessible to all, whilst offering a unique customer experience.
LOTTOLAND HOLDS A GUINNESS WORLD RECORD
Lottoland's insurance policy enables it to offer even the biggest lottery jackpots.
This insurance policy enabled Lottoland to pay the Guinness World Record for the largest online gambling payout back in 2018.
A cleaner from Germany called Christina won an incredible €90 million (₹740 Crores) after playing the EuroJackpot lottery.
It may only be a matter of time before there's an Indian multi-millionaire courtesy of Lottoland.
LOTOLAND IS PRESENT IN 4 CONTINENTS
Lottoland has a presence in 4 continents, providing players from different parts of the world a unique gaming experience. Players from all over the world place daily bets on lotteries from more than 15 countries, and now you can play the lottery online from India with Lottoland!
Over 14 million users have placed their bets with us, making us one of the largest online lottery companies on the planet.
Thanks to the multitude of options and the freedom to play the lotteries you prefer, regardless of the country, our platform has been worthy of winning several awards in recent years.
WE HAVE RECEIVED SEVERAL AWARDS OVER THE YEARS!
In 2015 we received the Star Developer and Alternative Operator awards at the EGR Operators Awards ceremony, which are the most prestigious in the gaming industry and include over 700 of the best online betting firms.
In 2016 we received the Best Lottery App award at the Gaming App Awards, as well as the Innovative Start-Up at the EGR Operators Innovation and Marketing Awards.
Lottoland managed to win the prestigious "Lottery Operator of the Year" award at the EGR Operators Awards in 2017, 2018 and 2019 for the third consecutive year. We also won the Best Online Lottery Provider award in 2019.
WE'RE BASED IN GIBRALTAR
The online gambling industry sprung up in Gibraltar in the early 2000s and this British Overseas Territory has since become a global hub for the industry.
Gibraltar introduced the Gambling Act in 2005 and the industry is regulated by the Gibraltar Regulatory Authority and the Gibraltar Gambling Commissioner. The Gibraltar Betting and Gaming Association is a trade association which represents online gambling companies including Lottoland and some of the biggest online gambling companies in the world.
Gibraltar offers one of the best developed regulatory frameworks for international gambling. This kind of fair and regulated market protects customers while driving innovation and enabling respectful competition. As a result, Gibraltar enjoys a successful economy and rapid growth.
LOTTOLAND AWARDS
AWARD
YEAR
ORGANISATION
Star Developer
Alternative Developer
2015
EGR Operator Awards
Best Lottery App
2016
Gaming App Awards
Innovative Start-Up
2016
EGR Operator Awards
Lottery Operator of the Year
2017
IGA Awards
Lottery Operator of the Year
2017, 2018 y 2019
EGR Operator Awards
Best Affiliate Programme
Best Affiliate Manager
2018
IGB Affiliate Awards
Best Lottery Operator
2019
EGR B2B Awards
FREQUENTLY ASKED QUESTIONS
IS LOTTOLAND GENUINE?
Yes, Lottoland is a reliable and genuine. You can rest assured that it's not a scam.
As we mentioned, Gibraltar is a highly regulated jurisdiction and Lottoland is licensed and regulated by the Gibraltar Regulatory Authority and the Gibraltar Gambling Commissioner, thereby subject to the same rules and regulations as any major gambling company.
Any money which you win at Lottoland is guaranteed to be paid out in full to verified accounts. Our license is fully reliant on our ability to pay out our customers' winnings, swiftly and reliably, while remaining fully transparent with regards to our operations and financials. Smaller prizes are paid out with the direct revenue from sales whilst larger jackpots are paid out through our trusted insurance policy.
Customers should note with Lottoland, you are placing a bet on the outcome of the lottery as opposed to buying a physical ticket from the official lottery provider.
IS LOTTOLAND SAFE?
Lottoland goes to great lengths to protect your personal data.
This data is stored in accordance with current data protection legislation. Everything we do is monitored and supervised by third parties, who attest that we always provide the best possible services to our clients and that we will NOT use your data to provide them to third parties.
We only use your data for the following purposes:
Manage the quality of our services.
Confirm your identity, helping to prevent gambling in minors.
Protect you from fraud to ensure that only you can claim your prize.
Facilitate the payment of prizes.
HOW DOES LOTTOLAND MAKE PAYMENTS?
In all situations, Lottoland will be responsible for paying you your prize.
For smaller prizes, Lottoland will deposit the money directly into your account. This money is generated through Lottoland's revenue which is derived from sales.
If you win a lottery jackpot, you will receive the same payment as if you were to win the official lottery.
For large jackpots such as those offered by Powerball or EuroMillions, Lottoland is covered by our trusted insurance policy which guarantees payment, no matter the amount.
For more information about Lottoland, take a look at our Frequently Asked Questions (FAQs) section, where we will solve the main doubts that our "Lottolanders" usually have.
We wish you good luck!

---