Grab a 38% Discount When You Download the Lottoland App
4 Cricket Lotto Tickets + 20 Horseshoe Scratchcards
for just ₹300 (38% off!)
Download the Lottoland app today and grab this truly amazing deal. For just ₹300, you can get to enjoy 4 Cricket Lotto Tickets and 20 Horseshoe Scratchcards – a 38% saving! And this is just the start… because when you download the Lottoland app, you'll get access to even more exclusive app deals that aren't available anywhere else!
The Lottery World in the Palm of Your Hand
Go for the world's biggest and best lottery jackpots by downloading the Lottoland app for free on your Android device. With our app, you can get tickets for popular lottery games like the Cricket Lotto while also getting tickets for the world's biggest jackpots, such as America's PowerBall, MegaMillions and EuroMillions.
Our app is incredibly easy to use and also enables you to check the latest results as soon as they're released.
How?
Lottoland offers jackpots on a daily and weekly basis that can be anything between a few lakhs to several crores. So, download the app now and start playing on Lottoland's lottery ticket app.
How to Install the Lottoland App on Android 8.0 and above
1
- Set the region on your mobile device as: INDIA
- Set the language on your mobile device as: ENGLISH INDIA
- Download the app

2
Install Unknown Apps
2.1 Open the apk file
2.2 Grant permission to install apps from Lottoland App that isn't a first-party app store. Enable the Allow app installs setting for that Lottoland App. See screenshots below: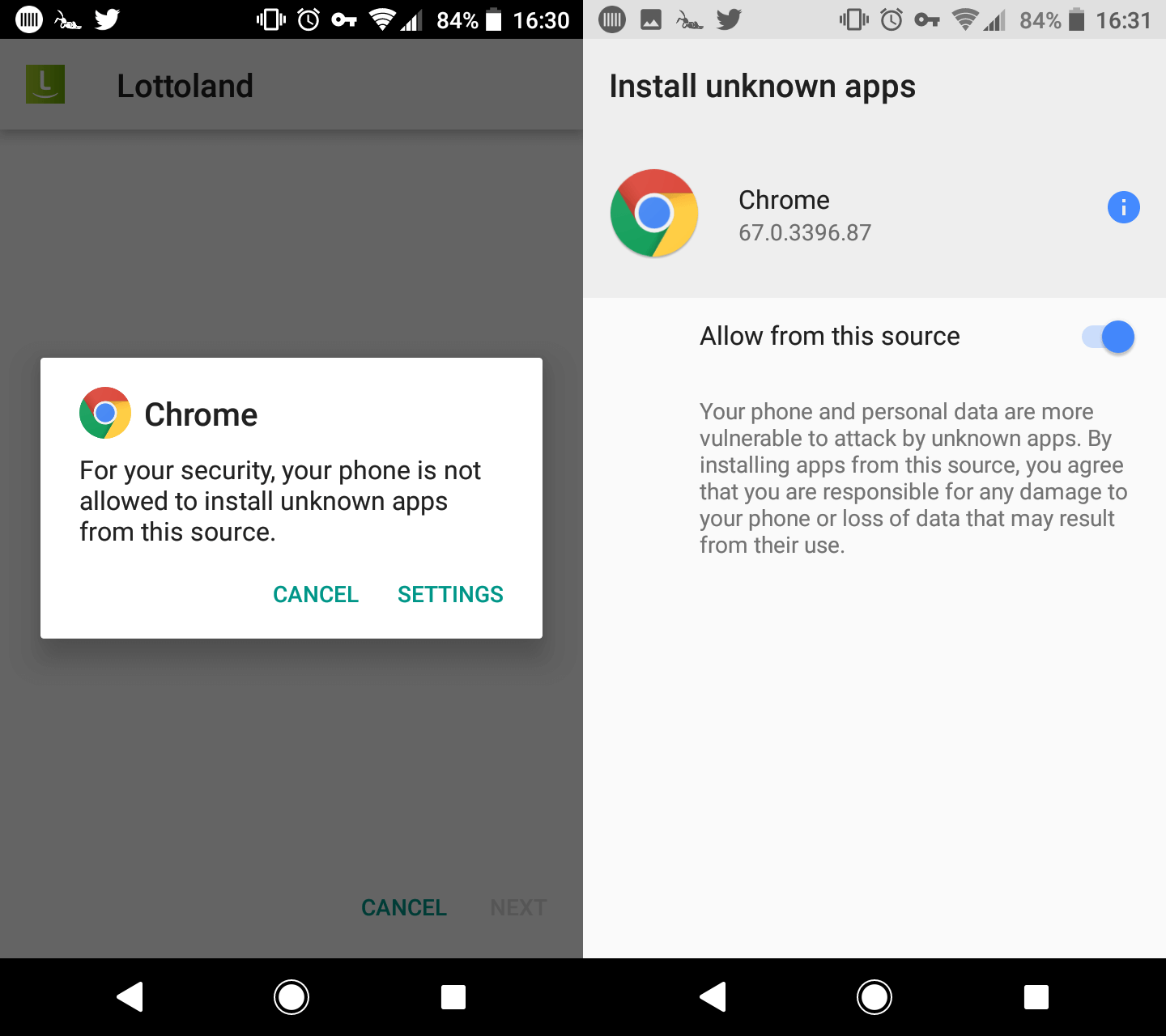 3
Install App and Win!
Start playing for huge jackpots!