Lotto Winners 15 March 2022
How to Play Satta Matka Online
Is Matka Legal in India?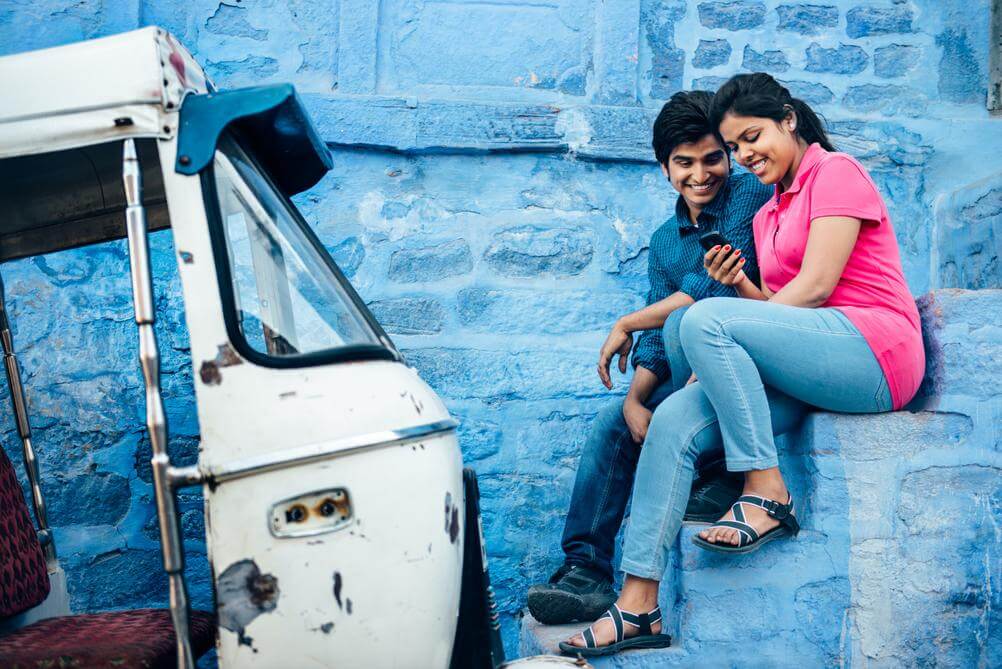 Table of contents:
THE HISTORY OF GAMBLING IN INDIA
The roots of gambling in India can be traced back thousands of years. The ancient Sanskrit epic Ramayana, which goes back to 7th century BCE, describes gambling games similar to chess and as well as dice games. In the Ramayana, gambling was not forbidden nor considered a taboo.
By the time the Mahabharata began to be complied, around 3200 BCE, the attitude towards gambling had begun to change and it was considered more of a negative practise, although this did not halt gambling's popularity.
The nuts of the Bibhitaki tree were used as an early form of dice as early as 300 BC, later replaced by astragali. Cockfighting and horse racing have been popular in India for centuries.
The 15th century saw a gambling boom with legal gambling houses springing up all over India. As a result, gambling taxes were introduced and the business was heavily regulated.
The arrival of the British had a huge impact on the history of gambling in India. As cricket grew in popularity, so did betting on sport, including horse racing. However, the legal gambling craze was put to an end by the introduction of the Public Gambling Act of 1867.
Nevertheless, this did not stop gambling's popularity and only served to push it underground. Despite this, the Public Gambling Act of 1867 has still not been repealed, meaning that games like Matka had to operate outside of the law. Thus, many Indians are still asking the question, "is Matka legal in India?".
IS GAMBLING LEGAL IN INDIA?
Before we answer the question of whether Matka is legal in India or not, it is important to be aware about the rules around gambling in India in general.
Gambling in India remains illegal in most cases, but this depends on the type of gambling activity involved and also depends on individual state law.
Casinos are legal in Goa, Daman and Sikkim whilst 13 Indian states have legalised the lottery.
Online gambling, including playing the lottery online, is not illegal if the provider is based offshore and accepts/offers payments in Rupees.
The states which have legalised lottery in India are:

1) Assam
2) Arunachal Pradesh
3) Goa
4) Kerala
5) Madhya Pradesh
6) Maharashtra
7) Manipur
8) Meghalaya
9) Mizoram
10) Nagaland
11) Punjab
12) Sikkim
13) West Bengal
WHAT IS MATKA?
Satta Matka is a lottery betting game which originated during the British Raj when bets were placed on the rates of the opening and closing of the New York Cotton Exchange and the Bombay Cotton Exchange. It was once known as Ankada Jugar, 'figures gambling'. The word 'jugar' originates from the Portuguese word meaning 'to play' or 'to gamble'.
Following Indian Independence, the game continued to flourish, but in 1961, the New York Cotton Exchange ceased operations. Therefore, gamblers had to come up with a new way to generate random numbers. The way they did this was by writing numbers on pieces of paper which were put into a matka, a large earthernware pot, which they would then draw lots from. Cards were also used to draw random numbers, and the practise of using the matka has since been phased out, but the name of the game has remained as Satta Matka, or just Matka.
In the modern version of Matka, three numbers between 0 and 9 are chosen. The three numbers are then added together and the second digit of the number which is produced is written next to the original three numbers, this leaves four numbers. The punter then bets on the likelihood of these numbers or number sequences being chosen from the pot or whichever method is being used to generate the random numbers.
Lottoland offers a version of this game called Jhatka Matka, which uses a Random and insured Number Generator (RiNG™) which is regulated by EU insurance legislation.
IS MATKA LEGAL?
Matka is not illegal if you play via an online gambling operator which is based outside of India.
The Public Gambling Act of 1867 was written well before the advent of the internet and has not been updated. At the national level, online betting is technically not illegal as there is no reference to it in the law.

It is not illegal for offshore companies to offer bets for Indian players, as long as payment is offered in Rupees.
Telangana and Andhra Pradesh are currently the only states which ban online gambling even if the company is based outside of India.
HOW TO PLAY MATKA?
If you would like to know how to play Matka online, it is important to first understand the basic rules of Matka.
Choose 3 numbers from 0 to 9.
These numbers are added up. The last digit of this number is the added to your series of 4 numbers, for example:
If you were to pick 5,3 and 6, the total of these numbers added up would be 5+3+6=14. The last digit would be 4. Therefore, your numbers would be 5,3,6 *4.
A second set of numbers is drawn.
The same rules apply as above. Imagine you pick 8,2,8. The sum of these numbers added up would give you 18. Meaning your second set of numbers would be 8,2,8*8.
The two sequences are combined.
Your final ticket sequence would be 5,3,6*4 + 8,2,8*8.
Here is an example of what your ticket would look like:
Playing Matka online is easy and very convenient.
We've put together the following useful video which explains how you can play Matka online with Lottoland.
TYPES OF MATKA GAMES
One of the main reasons why Satta Matka is such a popular game is because there are multiple ways to bet.
Odds and pay-outs can vary greatly depending on which type of Matka game you choose.
Odds of winning can range from as low as 1:10 to 1:2,777.
When you play Satta Matka online with Lottoland you can win up to ₹120,000.
Jhatka Matka game options
Game
Meaning
Odds
Pay-out per 100 INR
Ank
When the final number matches for either opening or closing
1:10
90 INR
Jodi
The extra 2-digit number derived from opening and closing results
1:100
900 INR
Single Patti/Panna
All numbers are unique for either opening or closing
6:1000
1000 INR
Double Patti/Panna
At least 2 numbers are the same
3:1000
2000 INR
Triple Patti/Panna
At least 3 numbers are the same
1:1000
6000 INR
Half Sangam
Equals either opening ank and closing three numbers or opening three numbers and closing ank
1:1666
10000 INR
Full Sangam
Equals opening three numbers and closing three numbers
1:27777
120000 INR
IS LOTTOLAND LEGAL IN INDIA?
Playing the lottery online in India with Lottoland is not illegal. Indian law does not specify online lottery betting.
Lottoland is based in Gibraltar, which is a worldwide hub for the online gambling industry, and is regulated by the UK Gambling Commisssion.
Lottoland does not sell Indian state lottery tickets.
Lottoland offers bets on the outcome of international lotteries as well as offering its own Matka product which is based on an approved Random insured Number Generator (RiNG™).
WHY PLAY MATKA ONLINE WITH LOTTOLAND?
Why risk getting into trouble by playing Satta Matka illegally in some back alley?
Apart from the threat of being arrested from breaking the law, you could also be cheated out of your money or even worse. Anything could happen if you get involved with illegal gambling syndicates.

With Lottoland, you can play Matka online from the comfort of your own home. It's safe and convenient. Importantly, playing Matka online with Lottoland is not illegal.
Lottoland is a well-established and trusted online gambling company. In fact, Lottoland holds a Guinness World Record for the largest online gambling pay-out, which was an incredible €90 million (₹760 crore)!
Any prizes won with Lottoland will be paid directly into your account. Smaller prizes are paid by the funds that Lottoland generates through ticket sales whilst larger prizes are covered by an insurance policy.

You can rest assured that you are in safe hands with Lottoland.
If you dream of becoming the next Matka King, your best bet is with Lottoland!


---