News & Stories 10 May 2019
Try the International Lotteries
Kerala Pournami Lottery RN-372 Results Announced on 30th Dec'19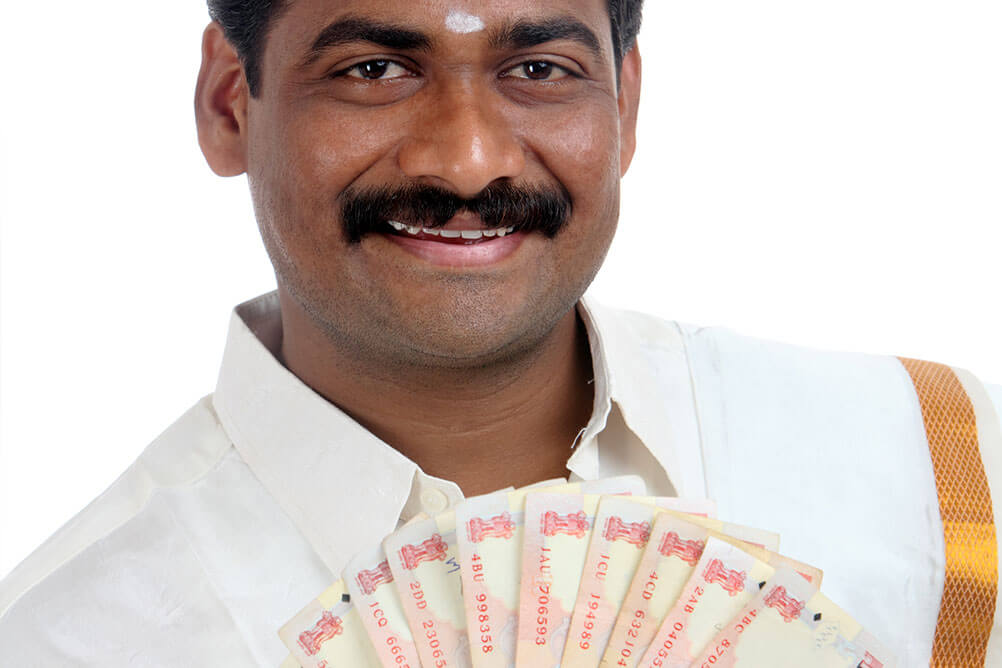 The 30th of December 2018 was a Sunday, Pournami Lottery RN-372 released its results to bring a ray of hope in the lives of people going through financial turmoil in their lives. The draw took place at the Gorky Bhawan Auditorium of the Kerala Lottery Department in Thiruvananthapuram. It was a lucky draw which was executed with a standard lottery machine.
On a fateful day, the winners were announced after 3.00 p.m. and after an additional wait of 1 hour, all the results were announced.
The winning amount is INR 7,00,000 lakh followed by the second prize of INR 5,00,000 and third prize of INR 2,00,000. Additionally, there are consolation prizes of INR 8,000, 5,000, 2,000, 1,000, and 500 respectively.
The winners are advised to verify the lottery numbers with the results of the Pournami RN-372 published via Kerala Government Gazette as soon as possible. For claiming the winning prize, they will have to surrender the winning tickets within the next 30 days - that is by 30th January 2019.
Lotteries are a blessing in disguise for people who wish to escape the vicious circle of poverty and start a comfortable life overnight. As many might believe, Lottery isn't far from gambling. But it is not gambling either.
The Lotteries (Regulation) Act of 1998 defines lottery as a Central enactment and is generally excluded from the scope of betting and gambling. Though there are conditioned strictly mentioned by the Constitution of India when it comes to the practice of lottery system.
The proceeds from the sale of the tickets should be directly deposited into the government treasury of the state. Plus, the purchase of the tickets should not go beyond the geographical boundaries of the state.
Well, while lotteries are a great way to become capable of financing your dreams overnight, there are other ways to do so as well. Lottoland is one such regulated platform to play international lotteries, where the winning tickets can win crores in an instant.
Not just that, with a vast range of casino games, scratch cards, and instant win games, you stand a chance to win lots of cash prizes. Some of the most renowned draws such as PowerBall are listed on the website. You can be assured of playing on a regulated site, which will deposit your money within a few days to your registered account.
---