News & Stories 08 June 2022
March-June 2022 Updates
Esports News from India!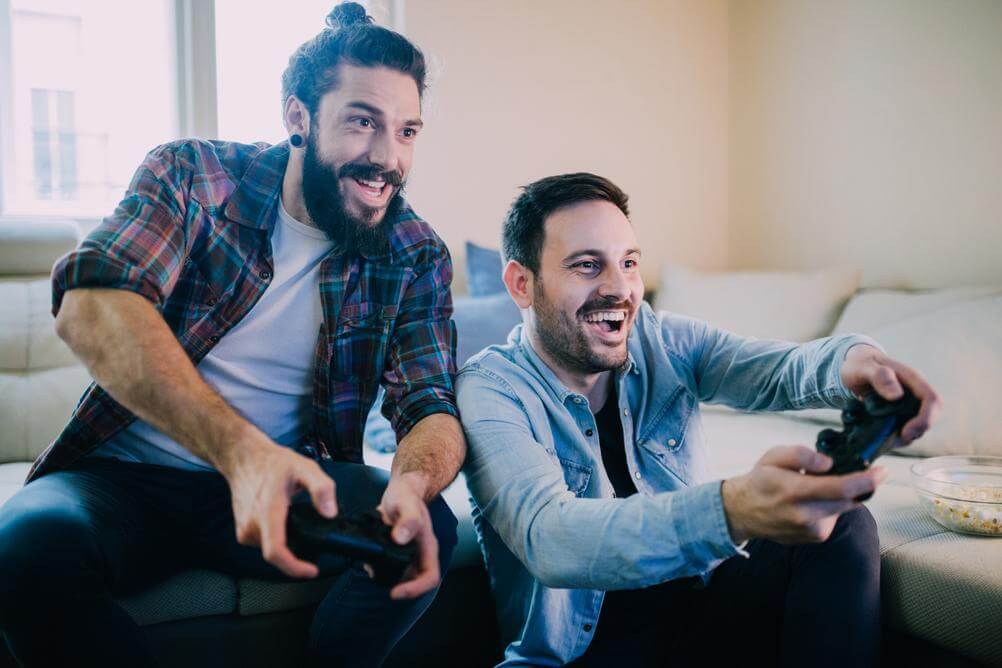 Table of contents:
ESPORTS INCLUDED IN INDIAN SCHOOLS
The Dalimss Sunbeam Group of Schools, based in Varanasi, recently became the first eductional institution in India to officially offer esports as part of their extracurricular activities.
The aim is to better the comprehensive achievement, contentment, and prosperity of the students.
Pooja Modak, Director of Dalimss Sunbeam Group of Schools, explained:
"For nearly 50 years, Dalimss Sunbeam Group of Schools has strived to harness the limitless energy and creativity of children through a holistic education that encompasses academics, co-curricular activities, sports, and life skills. In today's tech-savvy world, it is critical to equip children with the ability and skills to cope with a rapidly changing world. The objective behind including esports in our extracurricular activities is to introduce healthy competition among students and help improve their overall performance and wellbeing."
Earlier this year, the Dalimss Sunbeam Group of Schools hosted a Minecraft Championships, being the first school in the country to do so. The thought behind this initiative was to advocate problem-solving, creativity, and teamwork in an immersive digital environment.
The popularity of esports has soared in recent years, particularly due to the lockdowns caused by the COVID-19 pandemic, which significantly contributed to the increase in people taking up esports.
Esports will be an official medal event at the upcoming Asian Games which will be held in Hangzhou, China.
NATIONAL ESPORTS CHAMPIONSHIP
League of Legends, DOTA 2, Hearthstone, FIFA and Street Fighter V were the games included in the 'AESF Road to Asian Games' programme.
The highly anticipated National Esports Championships 2022 (NESC '22) took place in April with the aim to select the Indian team for the Asian Games.
Over 200 elite esports competitors from all over India registered for the tournament, ready to battle it out for a spot at the Asian Games to be held in Hangzhou.
President of the Esports Federation of India and Director of the Olympic Council of Asia, Mr Vinod Tiwari, commented:
"The overwhelming response and the excitement we see among our esports players to be part of the Asian Games, gives us the confidence that they are aiming for something really big. They want to take national pride, give a tough challenge to the world and make the country proud. With their unmatched skills, Indian esports is expected to reach new heights. I wish the best for all the players for the upcoming tournament."
Due to the ongoing effects of the COVID-19 pandemic, the NESC '22 was conducted online.
Mr Lokesh Suji, Director of the Esports Federation of India (ESFI) & Vice President of the Asian Electronic Sports Federation (AESF), described the tournament as a "cut throat challenge…a gruelling event."
Players had to showcase their best strategy, skills and elite mindset in order to make the cut.
"As esports is now included in Commonwealth Championships, IESF World Championships and expected to be included in Olympics in the near future, we are committed to develop, support and grow the esports ecosystem in India," said Mr Suji.
DOTA 2 saw the participation of 13 teams whilst League of Legends had 4. The likes of veteran athletes Jeet Rajesh Kundra, Moin Ejaz and Samarth Trivedi competed.
Single-player games Hearthstone, FIFA22, Street Fighter V saw the participation of 13, 60 and 16 athletes respectively, with the participation of esports stars such as Siddh Chandarana, Lokmanyu (FIFA22), Aditya Verma (SFV) and Tirth Mehta (Hearthstone) – who won a bronze medal at the 2018 Asian Games, where Esports was played as a demonstration event.
Prior to the Championships, Tirth Mehta had commented:
"I am really excited for the NESC '22. I know all of us have been practicing and preparing at our best, and I am sure that whoever goes on to represent India at the Asian Games will aim for a podium finish this time."
Aditya Mehta aka 'The Darklord' from Street Fighter V claimed:
"This is the biggest and the most important qualifier in the history of the Indian Fighting Game Community for SFV, it's about time to give it all! Shout out to ESFI for giving us this incredible opportunity."

Meanwhile, Fifa athlete Lokmanyu affirmed:
"Its great opportunity provided by ESFI to all athletes to give their best and earn a chance to represent India at the Asian Games. Being a professional FIFA player myself, it's my dream like many others to win medal for the country and I'm looking forward to NESC '22."
ASIAN GAMES: INDIA SQUAD ANNOUNCED FOR ESPORTS
After an intense eight-day competition, the winners of the Esports Federation of India's National Esports Championship 2022 (NESC '22) were selected to represent the country at the Asiad in Hangzhou.
The runners-up of single player titles—FIFA22, Street Fighter V and Hearthstone—have also been included in the Indian contingent.
Mr Lokesh Suji, Director ESFI & VP AESF, commented:
"We are delighted with the energy of the national qualifiers. All the esports athletes gave everything to earn themselves a chance to represent the country. It's great to see high-quality competition for each position. I congratulate all the athletes and wish them good luck for their preparations for the upcoming Asian Games."
Mr Suji affirmed his confidence in the squad:
"I believe each of them will make the most of this opportunity and make India proud by bringing laurels to the country."
Team Whoops, which including veterans such as Moin Ejaz (Captain), Krish, Abhishek, Ketan, Darshan and Shubham reigned victorious in DOTA2, defeating Team Avengers in the 'best of five' final.
Team Whoops' Captain, Moin Ejaz, said:
"I have been playing DOTA since my childhood days and now it's a great honour for me to lead the Indian team in its maiden appearance at the Asian Games in this game. I would like to thank the federation (ESFI), who has been very supportive & professional. We will give our best to bring glory for the country in the Asiad."
The Indian squad for the Asian Games is as follows:
Charanjot Singh, Karman Singh Tikka.
Mayank Prajapati, Ayan Biswas.
Shikhar Choudhary, Karthik Varma.
Team Temple of Kings - Akshaj Shenoy (Captain), Samarth Arvind Trivedi, Mihir Ranjan, Aditya Selvaraj, Aakash Shandilya, Sanindhya Malik.
Team Whoops - Moin Ejaz (Captain), Krish, Abhishek, Ketan, Darshan, Shubham.
ASIAN GAMES POSTPONED
Unfortunately, the Indian Esports squad will have to waiter longer than expected before they can take on the rest of Asia as The Olympic Council of Asia (OCA) announced that the 2022 Asian Games have been postponed until 2023.
The Games had been scheduled to take place from 10 to 25 of September. The new dates have yet to be confirmed.
The decision was made following discussions between the Chinese Olympic Committee (COC) and the Hangzhou Asian Games Organising Committee (HAGOC) along with the OCA, who all considered that the rising cases of COVID-19 in China were a cause of concern.

The OCA affirmed that all venues and facilities for the Games were completed in April:
"The Hangzhou Asian Games Organising Committee has been very well prepared to deliver the Games on time despite global challenges. However, the above decision was taken by all the stakeholders after carefully considering the pandemic situation and the size of the Games."
When the Games finally take place, there will be eight esports medals up for grabs, plus two demonstration games.
Director ESFI & VP-AESF, Lokesh Suji, assured:
"The wellbeing of the athletes is the top priority and this news is expected as there was news floating about the COVID-19 resurgence in China. While the wait gets longer but the excitement remains the same. We should look at this as a blessing in disguise, giving our Indian esports contingent more time to sharpen their skills to further our chances of podium finishes."
The athletes were understandably disappointed by the news but reaffirmed Mr Suji's assessment that the delay presents an opportunity for further training and preparation.

Here's the reaction from some of the Team India athletes:
"All of us athletes are gutted by the news of the postponement of the Asian Games, but we'll continue to give our everything in practice leading up to the tournament. The postponement gives us more time to practice and get better for the Asian games," affirmed FIFA22 athlete, Charanjot Singh.
A similar view was shared by fellow FIFA22 athlete, Karman Singh Tikka:
"As Asian Games is postponed, it's hard to digest it because it somewhat kills your excitement as an athlete. But at the same time, it gives us more time to prepare for the Asian games. We can use this extended timeline to our advantage by grinding more, making strategies against other Asian FIFA athletes and reading their gameplays to be prepared in a better way."
Street Fighter V athlete Mayank Prajapati:
"I can't say I'm not disappointed by hearing the news, but it was kind of expected given the COVID-19 situation. I'm gonna take it positively because I'm going to get more time to practice. Ever since I started preparing myself for the qualifiers/tournament. I've made progress better than I did in the last 4 years. So, I'm gonna keep practising and hopefully, I'll be able to finally compete in Asian Games. Whenever it's going to happen, I'll be prepared."
Street Fighter V athlete Ayan Biswas:
"It feels very bad that the game has been postponed because of the COVID outbreak. But nothing we can do as the situation is bad. Human lives are the most important thing and I have to keep patience and practice every day till the game happens. We will use this extended time to upskill our game, make better strategies against other Asian athletes and delve deep to understand their gameplay."
Indian Hearthstone contingent member Shikhar Choudhary:
"It is pretty shocking news. All the players are already training and have scheduled everything around the Asian Games. I am already dedicating all of my time to the game. Hope the situation in China will become normal soon, and it would not be postponed to a very distant date."
Karthik Varma, Indian Hearthstone contingent member:
"Games are postponed for a genuine reason and I, as an athlete will focus on continuing my practice and my training plan. It really doesn't affect anything from my side as I am only focusing on my part which is giving my best and keep grinding to bring a medal for India."
Akshaj Shenoy, Team India League of Legends Captain:
"Firstly I would like to wish China a speedy recovery and hope the situation doesn't worsen for them. It deeply saddens me to know that the Asian Games has been postponed but on the bright side, we can use the extra months of practice and come back stronger and give them a mightier battle."
Moin Ejaz, Team India DOTA 2 Captain:
"We were very excited and looking forward to playing in this year's Asian Games to represent India and the face the good teams from other counties but now since the Asian games got postponed we will have to wait till the next dates are fixed. On the brighter side, it will give us more time to practise and bring our A-game into the esports arena with better coordination, communication and strategy within our team."
GLOBAL ESPORTS WINS INDIA'S FIRST-EVER VALORANT LAN
In other news, Indian esports organisation, Global Esports, were recently crowned champions of India's first ever Valorant Local Area Connection (LAN) event – Skyesports Souvenir.
Global Esports won a convincing victory over rivals Enigma Gaming in the first-person hero shooter, developed and published by Riot Games.
It was sweet revenge for Global Esports as they had previously lost to Enigma on the first day of the tournament.
A huge initial lead of 11-1 set the tone with Enigma losing 5-13 in in the first match of the final, played on Bind.
The second match was more of the same, played on Fracture, with Global Esports totally dominating and winning the contest 13-6.
INVESTMENT IN ESPORTS IN INDIA CONTINUES TO GROW RAPIDLY
Brands are keen to tap into the Millennial and Gen Z population. Esports has a massive reach and this demographic tend to develop significant brand loyalty when it comes to games. Investments on esports advertising have increased by at least 30% in the past two years, according to experts.
Marketers are giving esports much attention as the esports community continues to grow rapidly. Statista, a business intelligence company, states that there were approximately 17 million views of esports in India in 2021, almost double that of 2019.
According to estimates, by 2025 there will be around 85 million views of esports across 20 different platforms in India, making the country one of the esports markets with the biggest potential for growth in the world.
Huge international brands including Pepsi, Red Bull and Mercedes-Benz have already collaborated with esports tournaments and platforms.
Rajan Navani, Vice Chairman, Managing Director and CEO of JetSynthesys, a mobile gaming, digital entertainment and global communities company headquartered in Pune, said:
"Esports is where the Millennial and Gen Z audience is and that's what marketers are after. This is the audience set that is no longer watching TV or reading the newspaper. They are online and they are playing games and watching esports tournaments. That apart, esports as a category is driven by communities and that makes targeting all the easier for marketers."
According to Mr Navani, brands have increased their advertising on esports by 30%-50% in the past two years, particularly due to the substantial increase in esports users as a result of the lockdowns caused by the COVID-19 pandemic.
"Some brands that were already invested in the segment have even doubled their spends in e-sports to unlock the true potential of its offerings", Mr Navani added.
A recent report by Ernest & Young states that esports is an "attractive option for brands to connect with young and empowered audiences."
According to the report, the Indian esports market is expected to reach ₹11 billion by the Financial Year 2025, with 1.5 million players, 85 million viewers and over 20 broadcasters along with multiple brands, publishers, and organisers.
This is expected to generate an economic value of ₹100 billion between 2022 and FY2025 and a CAGR of 46% over the next four years.
It is expected that streaming platforms will generate the majority of the revenue.
Skandaram Vasudevan, Partner – Digital Strategy at DDB Mudra Group, states:
"This presents a very interesting way for brands to reach out to audiences, who are close to reaching viewer fatigue with the regular commercials and advertisements. This is an unique opportunity to reach audiences and influence brand image in the same way."
The importance of the Indian market is evident, for example, PUBG Mobile World League East, attracted an audience 12 times larger in Hindi compared to English. Tournaments streamed on Loco were also broadcast in Tamil, Kannada, Malayalam and Telugu.
Brands with their own gaming platforms, such as PayTM, are able to raise significant awareness for their own platform by sponsoring events.
However, Director of the Esports Federation of India (ESFI) & Vice President of the Asian Electronic Sports Federation (AESF), Lokesh Suji, raised his concern with regards to government recognition of esports:
"In India, esports still lacks government recognition as a sport, even though it's included in this year's Asian Games as a proper medal event and pilot event at Commonwealth Games, Birmingham 2022. Endemic brands include e-sports in their marketing budgets but non-endemic brands still invest once in a while, so once we get the recognition of the sport, it will open up plenty of barriers from a brand perspective."
Nevertheless, Mr Suji remains confident that brands will continue to increase their investment in esports and the industry/sport will continue to grow.
The Federation of Indian Chambers of Commerce and Industry (FFCI) EY Media & Entertainment report of 2022 suggests that his trend will continue. 72 brands invested in esports in 2021, up from 45 in 2020. It is expected that 100 brands will have invested in esports by the end of 2022.
BET ON ESPORTS ONLINE FROM INDIA
As the popularity of esports in India continues to grow, so has the popularity of esports betting from India.
Betting on esports online with Lottoland Asia is a convenient way to bet on esports from India.
If you're a new customer, you can get your money back as a free bet if your first sports bet, including esports, is over ₹400!
Lottoland Asia leads the way when it comes to esports betting in India.

The Asian Games may have been postponed but there will still be plenty of esports action to bet on, along with many other sports.

Lottoland Asia is your best bet!

---