Lotto Winners 28 June 2022
Top Tips To Improve Your Lotto Luck
How To Win The Lottery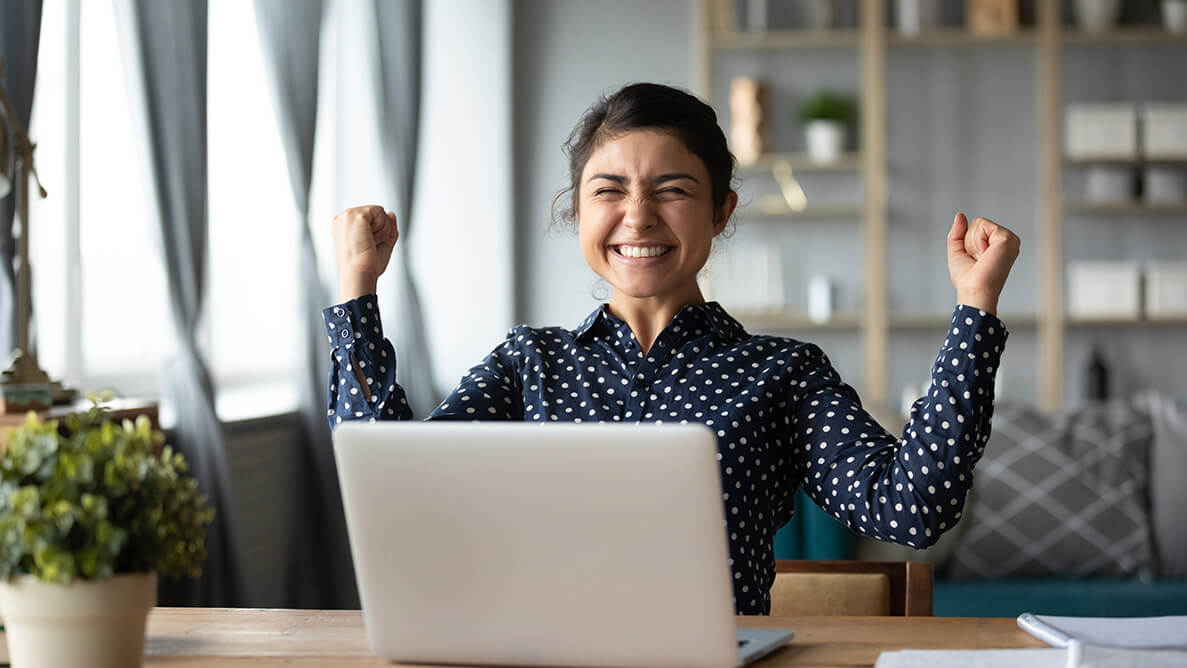 Table of contents:
1. Choose Lotteries with Better Odds
Many lottery players tend to stick to a particular lottery, whether because it's their local lottery or because they're attracted to the biggest jackpot prizes.

What many fail to consider is that lottery odds vary greatly, lotteries with smaller jackpots usually offer more favourable odds. You can still become a Crorepati playing some of the smaller lotteries.
One of the great advantages of playing the lottery online is that you can choose from a wide range of lotteries. With Lottoland, not only can you play international lotteries from India, but there are also lotteries which are exclusive to Lottoland Asia such as Cricket Lotto and Gullak Gold.
Furthermore, the odds of lotteries available at Lottoland, such as Malamaal Daily, are much more favourable than international lotteries such as Powerball or EuroMillions.
The odds for winning the Malamaal Daily jackpot with Lottoland are 1 in 850,668 in comparison to US Powerball, for example, with jackpot odds of 1 in 292,201,338 or moreso SuperEnalotto from Italy, with jackpot odds of 1 in 622,614,630.
The table below shows how the odds of the lotteries offered at Lottoland.
LOTTERY ODDS
LOTTERY
JACKPOT ODDS
Malamaal Daily
1:850,668
Jeeto Lotto
1:2,147,181
German Keno
1:2,147,181
Austrian Lotto
1:3,268,760
Sambad Plus
1:8,145,000
Keno 24/7
1:8,911,711
Irish Lotto
1:10,737,573
Bitcoin Lotto
1:13,983,816
Cricket Lotto
1:13,983,816
French Lotto
1:19,068,840
Cash4Life
1:21,846,048
Brazil Quina
1:24,040,016
Mega-Sena
1:50,063,860
EuroMillions
1:139,838,160
EuroJackpot
1:139,838,160
6/49 G0!
1:139,838,160
German Lotto
1:139,838,160
Powerball
1:292,201,338
MegaMillions
1:302,575,350
SuperEnalotto
1:622,614,630
As shown above, there are great differences between various lotteries. Whilst the lotteries with more favourable odds usually offer smaller jackpots, these jackpots are still life-changing. The jackpot for Malamaal Daily is an estimated ₹72 Lakh, whilst the Australian Lotto's record jackpot is €14.9 million (₹120 Crores).
2. Join a Syndicate
Lottery syndicates, also known as 'pools', are groups of people who purchase lottery tickets together, by 'pooling' their money to buy multiple tickets as a collective.
Lotto pools are especially popular in the UK, according to data from the UK National Lottery, up to 25% of lottery players, play as part of a syndicate, now Lottoland gives Indian lottery players the chance to partake in an online lottery syndicate.
Some of the biggest ever lottery jackpots in the world have been won by syndicates.

In 2021, the Wolverine FLL Club from Michigan, USA, won an incredible $1.05 billion MegaMillions jackpot. The same year, a syndicate from Maryland, USA, called The Power Pack, won $731.1 million on Powerball.
Syndicates can be made up of any number of players, of course, you'll have to share your winnings but, for example, the recent EuroMillions record jackpot was a whopping €230 million, which shared between 10 people is still a whopping €23 million each!
While syndicates are a great way to maximise your chances of winning the lottery, they can sometimes be a pain to organise and, of course, we have all heard of an unfortunate story or two when a member is 'accidentally' left out of a syndicate one week!
Lottoland takes the fuss and potential confusion out of the traditional syndicate and offers its own revolutionary version of the lotto syndicate. Lottoland players can simply choose their lottery, select a syndicate and then decide how many shares they wish to purchase. All of the admin and payouts are then taken care of by Lottoland, without you having to lift a finger!
3. Make System Bets
Why play only 5 numbers when you can play 6, 7 or even 12!
System betting increases your chances of winning a lottery by allowing you to choose extra numbers in addition to the standard amount of numbers required to hit the jackpot.
Take Malamaal Daily for example, in order for you to win the jackpot, you need to match 5 numbers out of 42 correctly.
One bet with 5 numbers will cost you ₹40. If you add another number, 'System 06' bet, the price will go up to ₹240, but so will your odds!

By selecting the 'System 06', you will be playing with 6 different combinations rather than just 1 combination if you select 5 numbers.

Say you have 2 more lucky lottery numbers which you wish to play, so 7 numbers in total, or a 'System 07', you get up to 21 different combinations.

Apart from the original 5 numbers, You can select up to 7 extra numbers, a total of 12 numbers on the sheet, which would be a 'System 12' bet, giving you 792 different combinations!
At Lottoland, system betting is available for most lotteries from all around the world. Once you've chosen your lottery, it's simple to select your additional numbers and increase your chances of becoming a multi-millionaire!
4. Pick Random Numbers
Picking random numbers may not directly increase your chances of winning a jackpot, but the way you pick your numbers can make a big difference when it comes to how much you could win.
Surprisingly, thousands of lottery players pick numbers in patterns or sequences, such as 1,2,3,4,5. Whilst this combination has the same odds as any other, if those numbers were to be the lucky ones, the likelihood is that you'd have to share your numbers with many other players.
Other sound advice when picking lucky lottery numbers is to not limit yourself to special dates such as birthdays as this means you'll never pick numbers over 31, which do, in fact, appear frequently.
Plus, many other lottery players will also be using birthdays and anniversaries for their numbers, so again, you'll likely have to share the prize.
A good technique to use when picking your lucky lottery numbers is to select a combination of high and low numbers across the board, along with even and odd numbers and numbers above 31.
If you're not sure which numbers to pick, using numerology can be a fun way to come up with your lucky lottery numbers, whether you believe in divination or not. Numerology is an aspect of astrology which mystically relates numbers to your character and predicts your destiny. Many websites have numerology generators to calculate your special numbers, based on your name and date of birth.
Another method you can use to get your numbers is by using a random number generator.
There are many websites with random number generators, or you can just use the 'quick pick' option when you select your numbers.
Lottoland uses an innovative Random and Insured Number Generator (RiNG) technology and Lottoland players can select their numbers using Lottoland's QuickPick option.
5. Play more often
This may be stating the obvious but your dream of winning the lottery will never come true if you don't actually play.

The chances of winning a major lottery are very low and you're never guaranteed to win, even if you play regularly. However, each time you play, you have a chance, no matter how slim. Therefore, the more often you play, the more chances you're giving yourself, although, this won't increase your odds.
Lottoland's subscription feature ensures you'll never miss a draw!

Simply select how many weeks you would like to play your favourite lottery, and Lottoland will renew your bet each week, up to 52 weeks! No more queuing up for lottery tickets or forgetting to enter the draw! Your subscription can be cancelled at any time.

Another great advantage of Lottoland is that you can play online lotteries from around the world. You're not limited to your local lottery and can check which lotteries have more favourable odds. With Lottoland, you're not playing the official lottery, instead, you're betting on the outcome of the draw. If your numbers match those of the official draw, you'll take home the same amount as the official winner.

At the end of the day, there's no secret method to winning the lottery or any way to guarantee a win, but if you follow the advice of these 5 points, you may be able to increase your chances of winning a prize.
Last Updated: July 2022
---