Lotto Winners 20 July 2022
The Luckiest Numbers in India
Lucky Lottery Numbers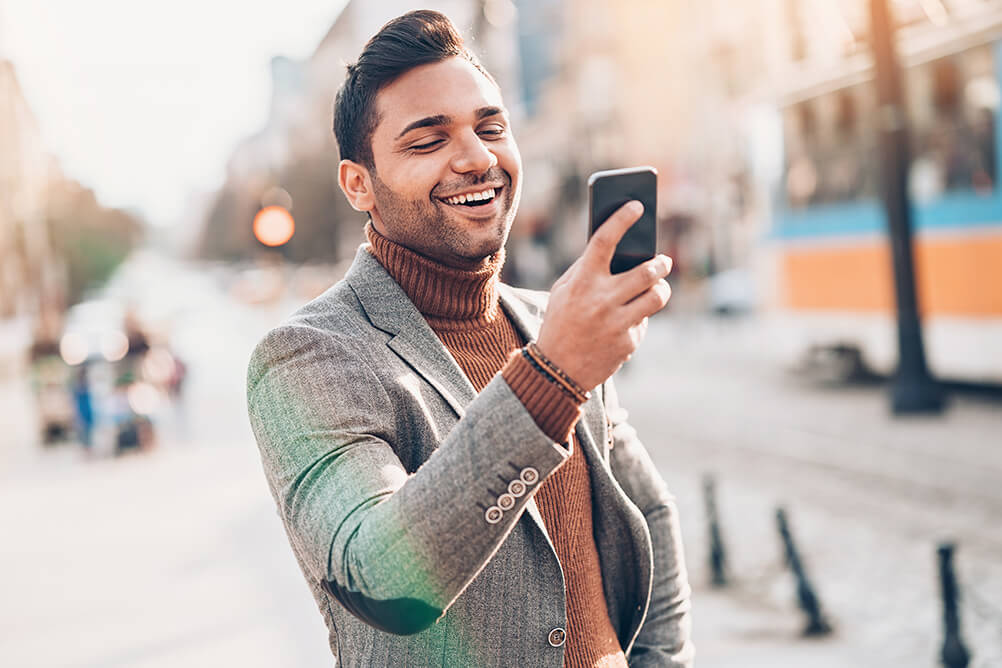 Table of contents:
LUCKY NUMBER 7
From the Seven Wonders of the Ancient World to the Seven Sisters of Greek mythology, the number 7 is one of the most universally lucky numbers, for a plethora of reasons.
In Hindu cosmology, there are Seven Worlds in the universe along with Seven Seas on earth. In Hindu weddings, there are Seven Promises, Saptapadi. The Saptha Kannimar are the Seven Virgin Goddesses worshipped in the temples of Tamil Nadu and there are Seven Chakras. In Hindu astronomy, there are Seven Stars in the Saptharishi Mandalam constellation. The Saptarishi are the Seven Rishi 'sages' of the Vedas and other ancient Hindu literature.
There are also Seven Sages of the Bamboo Grove in China and Seven Lucky Gods in Japanese mythology.
In Buddhism, 7 is considered lucky because of the Seven Steps taken by the Buddha at birth.
Meanwhile, in Islam, muslim pilgrims who visit Mecca make seven circumambulations around the Kaaba during the Hajj and the Umrah.
There are many connections to the number 7 in Christianity and Judaism including the seven days of Creation, leading to the Sabbath, the seven days of the Passover and the seventh son of Jacob, Gad, whose name means 'luck'. There are Seven Heavenly Virtues in Christianity and Seven Sacraments in Catholicism.

The above are only a select few reasons why the number 7 is considered one of the luckiest numbers in the world and a favourite amongst lotto enthusiasts.
LUCKY NUMBER 8
Number 8 is the number of wealth and abundance in Hinduism. Lakshmi has eight forms, known as Ashta Lakshmi. There are eight nidhi (seats of wealth), eight Ashta-Dikpalas (guardians of the directions) as well as the Ashta Mathas of Udupi.
In Hindu astrology, 8 is governed by Shani, the divine personification of Saturn, symbolising patience, integrity, humility and discipline. Although Shani can also deliver misfortune and loss depending on the individual's karma.
The Dharmacakra (Wheel of Dharma), a symbol of Buddhism, is a 8-spoked wheel which represents the Noble Eightfold Path. Whilst Buddha's birthday falls on the 8th day of the 4th month of the Chinese calendar.

In Islam, eight angels are said to carry the throne of Allah in Jannah, there are also eight gates of Jannah.
Eight is an especially popular number in China because it sounds like the word 'to prosper', the number 88 also resembles the characters for 'double joy'. In Japan, 8 is also considered lucky as the shape of the number (八) widens at the bottom, symbolising prosperity.
LUCKY NUMBER 9
In Hindu astrology, the Navagraha are the nine heavenly bodies that influence human life on Earth. In the philosophy of Vaisheshika, there are nine universal substances or elements: earth, water, air, fire, ether, time, space, soul and mind.
The nine gems, or ratnas, used in jewellery have an important cultural significance in Hinduism, Jainsim and Buddhuism, with the stones believed to hold mystical powers, tied to astrology and the Navagraha.
In Hindu aesthetics, there are nine rasas.
According to Dr Sivakumar Nayanar, founder of the Institute of Integrated Positive Astrology in Bengaluru, number 9 is "symbolic of continuity", signifying the nine planets of the Navagraha. "When energies are received from all the nine planets, all kinds of benefits are received by an individual".
The association with "continuity" is reflected in Western culture as cats are believed to have nine lives!
In Christianity, the 'Fruit of the Holy Spirit' comprises of 9 graces; love, joy, peace, patience, kindness, goodness, faithfulness, gentleness and self-control.
In 2016, the Chairman of a Dubai-based real estate agency, RSG Group of Companies, Balvinder Sahni (a.k.a.Abu Saba), purchased a custom vehicle license plate for a whopping 33 million dirhams (₹60 Crores), which was auctioned by the Dubai Roads and Transport Authority. The special number plate, D5, adds up to nine [D (4) + 5 = 9].
LUCKY NUMBER 13
In Western culture, 13 is widely associated with bad luck, with Triskaidekaphobia being the fear or avoidance of the number 13.
One of the main reasons for the association of 13 with bad luck is that there were thirteen people at Jesus Christ's Last Supper, counting Christ and the Twelve Apostles. Judas Iscariot, who betrayed Jesus, is said to have been the thirteenth to sit at the table. Another reason is that on Friday, October 13, 1307, King Philip IV of France ordered the arrest and suppression of the Knights Templar.

However, in Hindu shastra, the number 13 can be considered a lucky number because of the Trayodashi, the thirteenth day in the Paksha (lunar fortnight) of the Hindu calendar.
This is a very auspicious day, dedicated to Lord Shiva. Maha Shivaratri is celebrated on the thirteenth night in the month of Magh, according to Hindu belief, those who pray to Lord Shiva will be blessed with prosperity, happiness, children and wealth.
LUCKY NUMBER 108
You may not be able to pick 108 as a number itself in most lotteries but you could always include a 10 and an 8 in your lucky numbers, or perhaps a 1 and an 8 could also compensate.
In Hinduism, Lord Shiva has 108 attendants, Mukhya Shivagana, whilst in Gaudiya Vaishnavism, Lord Krishna had 108 gopis in Brindavan.
108 is symbolic of spiritual completion in yoga, thus the Japa Mala necklace has 108 beads for meditation and prayer.
The Sudarshana Chakra, the spinning, discus weapon attributed to Vishnu or Krishna, has 108 serrated edges.
There are said to be 108 nadis, the subtle energy channels which connect at special point or intensity to form chakras.
The Tibetan Buddhist sacred texts known as the Kangyur ('Translation of the Word') is said to consist of 108 volumes, supposedly containing the words spoken by Buddha himself.
In Buddhist temples in Japan ring a bell 108 times to celebrate the New Year, symbolising the 108 earthly temptations, with the belief that the ringing of the bells can rid the sins of the passing year.
Due to its association with Buddhism, 108 is a highly symbolic number in various forms of martial arts.
EUROMILLIONS LUCKY NUMBERS
EuroMillions is Europe's biggest lottery in terms of jackpot prizes. Indians can now play EuroMillions with Lottoland.

On July 19, 2022, a new EuroMillions record jackpot was broken when a single ticket-holder from the UK won an incredible €230 million (₹1,866 Crores). The lucky numbers for the EuroMillions jackpot were 6,23,27,40,41 + Lucky Stars 2, 12.
If we look at the top 10 biggest ever EuroMillions jackpot wins, the following numbers appear numerous times: 03,09,05,48,49 + (1, 2).
EUROMILLIONS LUCKY NUMBERS
DATE
JACKPOT
WINNING NUMBERS
19/07/2022
€230 MILLION
6,23,27,40,41 + (2,12)
15/10/2021
€220 MILLION
21,26,31,34,49 + (2,5)
10/05/2022
€215.8 MILLION
3,25,27,28,29 + (4,9)
26/02/2021
€210 MILLION
18,20,35,38,48 + (9,12)
11/12/2020
€200 MILLION
6,9,13,24,41, + (3,12)
06/10/2017
€190 MILLION
1,9,15,19,25 + (1,7)
08/10/2019
€190 MILLION
7,10,15,44,49 + (3,12)
24/10/2014
€190 MILLION
3,9,20,30,42 + (1,6)
10/08/2012
€190 MILLION
11,17,21,48,50 + (9,10)
25/06/2013
€190 MILLION
4,5,13,27,35 + (1,2)
The EuroMillions winning numbers which have appeared most frequently overall are reffered to as 'hot numbers'.
As of July 2022, the current EuroMillions 'hot' numbers are: 20, 17, 21, 42, 23 + Lucky Stars 2,3.
POWERBALL LUCKY NUMBERS
Powerball holds the record for the biggest ever lottery jackpot, an absolutely mind-blowing $1.586 billion (₹12,600 Crores)!

The lucky Powerball numbers which won the record jackpot were 04,08,19,27,34 + Powerball 10.

If you thought that it wasn't possible to play Powerball from India, then you stand corrected. Lottoland gives Indians the chance to play US Powerball online from India.

If we consider the top 10 biggest ever Powerball jackpots, we can see that the following numbers have appeared multiple times; 16, 06, 12, 22, 08 + (04).
POWERBALL LUCKY NUMBERS
DATE
JACKPOT
WINNING NUMBERS
13/01/2016
€1.586 BILLION
4,8,19,27,34 + (10)
27/03/2019
€768.4 MILLION
16,20,37,44,62 + (2)
23/08/2017
€758.7 MILLION
6,7,16,23,26 + (4)
20/01/2021
€731.1 MILLION
40,53,60,68,69 + (22)
04,10,2021
€699.8 MILLION
12,22,54,66,69 + (15)
27/10/2018
€687.8 MILLION
8,12,13,19,27 + (4)
05/01/2022
€632.6 MILLION
6,14,25,33,46 + (17)
18/05/2013
€590.5 MILLION
10,13,14,22,52 + (11)
26/11/2012
€587.5 MILLION
5,16,22,23,29 + (6)
11/02/2015
€564.1 MILLION
11,13,25,39,54 + (19)
As of July 2022, the current Powerball 'hot' numbers are: 61,32,63,21,69 + Powerball 24.
MEGAMILLIONS LUCKY NUMBERS
MegaMillions certainly gives PowerBall a run for its money. The biggest ever MegaMillions jackpot of $1.537 billion (₹12,200 Crores) is not far off the PowerBall record.
However, the MegaMillions record jackpot is the largest jackpot for a single ticket, as the PowerBall record jackpot was shared between 3 tickets.

Like PowerBall, Indian lottery enthusiasts can play MegaMillions online from India with Lottoland.

The luckiest MegaMillions numbers based on their frequency in the top 10 jackpots are 28,2,4,8,19 + Mega Ball 5.
MEGAMILLIONS LUCKY NUMBERS
DATE
JACKPOT
WINNING NUMBERS
23/10/2018
$1.537 BILLION
5,28,62,65,70 + (5)
22/01/2021
$1.050 BILLION
4,26,42,50,60 + (24)
30/03/2012
$656 MILLION
2.4,23,38,46 + (23)
17/12/2013
$648 MILLION
8,14,17,20,39 + (7)
24/07/2018
$543 MILLION
1,2,4,19,29 + (20)
08/07/2016
$536 MILLION
8,19,20,55,73 + (5)
07/06/2019
$516 MILLION
6,9,17,18,48 + (8)
05/01/2018
$451 MILLION
28,30,39,59,70 + (10)
As of July 2022, the current MegaMillions 'hot' numbers are: 17,10,14,31,4 + Mega Ball 22.
HOW TO PICK LUCKY LOTTERY NUMBERS
Unfortunately, there's no guaranteed way to pick winning lottery numbers, if not, we'd all be millionaires!
However, if you're stuck on which numbers to pick, here's a few suggestions:

1) Study the Statistics
We've already mentioned 'hot' numbers, but it's also worth considering 'cold' numbers – those numbers which are overdue.

There's plenty of information freely available online where you can find lottery statistics, therefore, you don't have to waste time going back through all the historical draws to see for yourself.
One thing which is definitely worth doing is to check the winning numbers from the previous draws, as the likelihood is that these exact numbers won't appear two times in a row, although anything is possible!

2) Use Numerology
Using numerology can be a fun way to come up with your lucky lottery numbers, whether you believe in divination or not.
Numerology is an aspect of astrology which mystically relates numbers to your character and predicts your destiny.
Many websites have generators to calculate your special numbers, based on your name and date of birth.
3) Pick numbers over 31

Some sound advice when picking lucky lottery numbers is to not limit yourself to special dates such as birthdays as this means you'll never pick numbers over 31, which frequently appear.

Furthermore, many other lottery players have the same idea of using birthdays and anniversaries for their numbers, meaning that if you do win, you'll likely have to share the prize. Fortunately, Lottoland offers a special feature called NumberShield which allows players to block their lucky numbers so that no one else can choose them.
4) Use a System

There are various numerical systems which can be used to generate lottery numbers. One of the most popular is the Delta System which works as follows:
Choose a number from 1 to 3.
Pick two other numbers from 1 to 8.
Pick a number close to 8.
Pick two numbers between 8 and 15.
Mix the numbers up, so they're not in numerical order.
Your first lottery number is the first Delta number in the sequence.
The second number is the first two Delta numbers added together.
The third is your second lottery number + the third Delta number.
The fourth number is the third lottery number + the fourth Delta number.
The fifth is the fourth lottery number + the fifth Delta number.
The sixth is the fifth lottery number + the sixth Delta number.
5) Use a random number generator or select a 'quick pick' option
At the end of the day, you can always just leave it down to chance and not worry about which numbers to pick.
After all, no method of picking numbers will guarantee you to win.

There are many websites with random number generators, or you can just use the 'quick pick' option when you select your numbers.

Lottoland uses an innovative Random and Insured Number Generator (RiNG) technology and Lottoland players can select their numbers using Lottoland's QuickPick option.
TRY YOUR LUCK
Over to you! Over to you! You now have plenty of ideas of which numbers to pick for the lottery and with Lottoland you have plenty of lotteries to choose from.

A suggestion would be to use different methods to mix and match.

The numbers which are generally considered lucky in India are 7,8,9,13 and 108.

For example, you could use some of these numbers and mix it with your numerology numbers.

Sound advice would be to select a mix of high and low numbers, even and odds numbers and include numbers above 31.

For example, if picking numbers for Powerball, you could pick: 2, 8, 13, 33, 60 + (10).

Ultimately, the lottery is a game of chance and you're never guaranteed to win anything, but perhaps there really is some method in the madness of choosing lottery numbers!
Last Updated: 20 July 2022
---