News & Stories 17 August 2022
Lottery Tips
How to Pick Lottery Numbers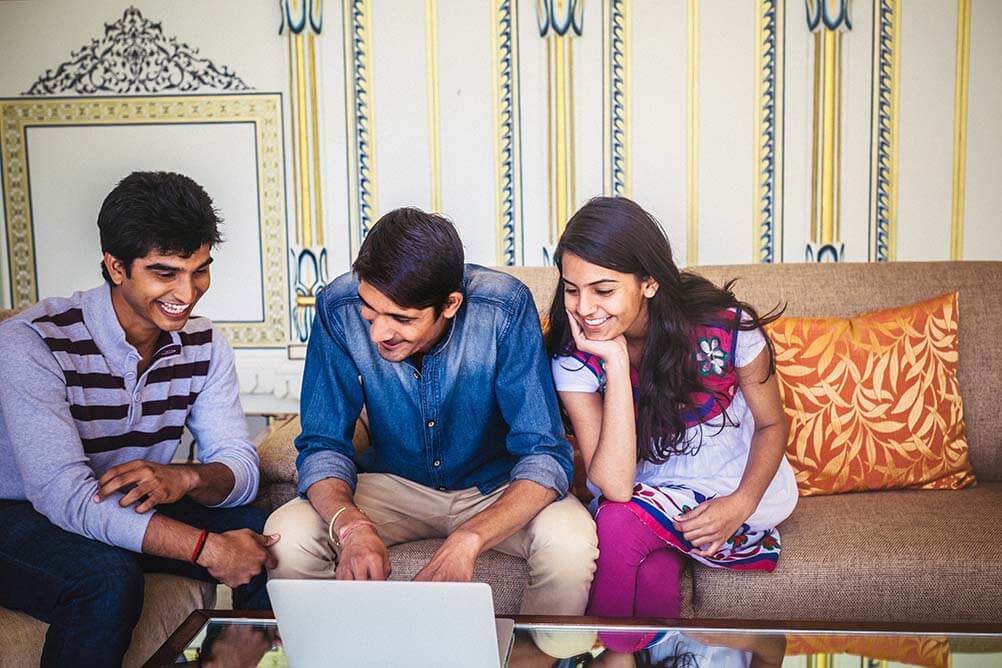 Table of contents:
STATISTICALLY SPEAKING
Lottery statistics provide punters with comprehensive analysis, including frequently drawn numbers, most consecutive pairs, previous jackpot winning numbers, graphs, tables etc.

The most frequently drawn numbers are popularly referred to as 'hot' numbers, whilst the numbers which have appeared less frequently are called 'cold' numbers.
Thankfully, in today's age of the internet, you don't have to waste much time compiling all this information as plenty of lottery statistics are freely available online.

Picking 'hot' numbers won't improve your chances of winning anything, but some lottery players find it interesting to analyse the statistics to try and predict which numbers may be drawn.

If anything, it's useful to note the previous winning number combinations as it would be highly unlikely for the exact same numbers to be drawn twice in a row, but anything is possible with the lottery.
The most sensible approach would be to pick a mix of hot and cold numbers and not to pick exactly the same numbers are the previous draw or recent draws.
THE DELTA SYSTEM
The Delta System is a numerical system which is used to generate lottery numbers by breaking numbers down into 'deltas'. A 'delta' refers to the difference between a number and the number that appears before it.
Dave Muse, a developer of lottery analysis software, supposedly invented the system.
Allegedly, after years of statistical research, it is claimed that in some of the larger US lotteries, there seems to be a bias towards smaller 'deltas'.
In essence, the aim is to minimise the numerical pool of lottery numbers to choose from. The theory is that having fewer numbers to pick, somehow increases your odds of winning a prize.
In reality, the theory behind the Delta System is hard to comprehend and the claims behind its invention are somewhat dubious. If anything, at least it serves as a way of generating your own random numbers.

Here's how to calculate your number using the Delta System.
Choose a number from 1 to 3.
Pick two other numbers from 1 to 8.
Pick a number close to 8.
Pick two numbers between 8 and 15.
Mix the numbers up, so they're not in numerical order.
Your first lottery number is the first Delta number in the sequence.
The second number is the first two Delta numbers added together.
The third is your second lottery number + the third Delta number.
The fourth number is the third lottery number + the fourth Delta number.
The fifth is the fourth lottery number + the fifth Delta number.
The sixth is the fifth lottery number + the sixth Delta number.
RANDOM NUMBERS
The easiest way to pick lottery numbers is simply to choose them at random.

This way, you won't waste any time or have to struggle with decision fatigue.

Furthmore, you don't even have to select the numbers yourself, as most lotteries offer a 'quick pick' option.

In fact, opting for a 'quick pick' seems to be your best bet as according to statistics, around 70-75% of lottery winning numbers are generated using a 'quick pick'.
Lottoland uses an innovative Random and Insured Number Generator (RiNG) technology on it's instant win games such as Keno 24/7 which takes place every 4 minutes. Lottoland players can select their numbers using Lottoland's QuickPick option.
LUCKY NUMBERS
Around the world, there are different numbers which are considered lucky, some numbers, such as 7, seem to be universally considered lucky, whilst others can be more specific to a certain culture.

In India and some other Asian countries, such as Japan and China, the numbers 8 and 9 are considered particularly lucky, especially in relation to Hindu and Buddhist beliefs.
According to Hindu cosmology and astrology, there are Seven Worlds and Seven Seas on earth, along with Seven Chakras, whilst the Vedas refer to the Seven Sages, Saptarishi. Meanwhile in Buddhism, there are Seven Factors of Awakening.
Number 8 is popular with Indian lottery players are the number is associated with wealth and abundance due to its associate with Lakshmi. There are also 8 spokes on the Dharmachakra wheel of Buddhism.

Any Hindu will also be familiar with the 9 ratnas used in jewellery and the 9 rasas of Hindu aesthetics.

There may not be any rational reason to pick these lucky lottery numbers but for those lottery players who have faith in their religion, these numbers tend to be particularly popular.
NUMEROLOGY
Numerology is an aspect of astrology which mystically relates numbers to your character and predicts your destiny, based on your name and or/date of birth.
Using numerology can be a fun way to come up with your lucky lottery numbers, whether you believe in divination or not.

There are a number of different methods to generate numbers using numerology, this can also depend on which type of numerology you go by.

In Indian numerology, the Chaldean method is popular. The Chaldean method was favoured by the Irish astrologer William John Warner, popularly known as Cheiro, who acquired his expertise from a guru of the Chitpavan Brahmin of Maharashtra.
Many websites have generators to calculate your special numbers, which can be based on your name and/or date of birth.
A 'DATE' WITH LADY LUCK
One of the most common methods which lottery enthusiasts employ when they pick lottery numbers is to choose a special date such as a birthday or wedding anniversary.
Whilst these dates have a special significance, it's not advisable to only pick dates as you will limit yourself to 31 numbers. Furthermore, you'll have a much greater chance of sharing the prize as the chances are that other players will pick similar numbers.
TOP TIPS
JOIN A SYNDICATE
One way to possibly increase your chances of winning a lottery prize is to join a lottery syndicate, which is a group of lottery players who come together to pool their money in order to collectively buy multiple tickets. After all, the more tickets you buy, the more of a chance you have to win a prize. Of course, any prizes would be shared between the group.

Some of the world's biggest record lottery jackpots have been won by syndicates, including a $1.050 billion (₹8,200 Crores) MegaMillions jackpot which was won by a four-member syndicate called the Wolverine FLL club from Michigan.

With Lottoland syndicate betting, you can play numerous lines, over 1000 in some cases, for certain lotteries.
USE SYSTEM BETS
Also known as 'lottery wheeling', this is a strategy of playing the lottery which is widely used by individual punters and syndicates alike.
This method enables lottery punters to play with more numbers than those in the draw.
For example, if the lottery requires you to pick 6 numbers, then a system bet can be used to play with 7 or more.
To win the jackpot with Malamaal Daily, you need to match 5 numbers out of 42 correctly.
One bet with 5 numbers costs ₹40, if you add another number, 'System 06' bet, the price will go up to ₹240, but so will your odds!
By selecting the 'System 06', you will be playing with 6 different combinations rather than just 1 combination if you select 5 numbers.
If you have 2 more lucky lottery numbers which you wish to play, 7 numbers in total ('System 07') you'll have up to 21 different combinations.
Further to the original 5 numbers, you can select up to 7 extra numbers, a total of 12 numbers on the sheet, which would be a 'System 12' bet, giving you 792 different combinations!
BE REALISTIC
At the end of the day, unfortunately, there's no trick to select winning lottery numbers and no realistic way of improving your chances.

The most advisable thing to do is would be to check previous winning numbers and not select the exact same ones. It's also a good idea not to pick numbers in patterns, such as a cross or an 'x' shape across the number sheet as many players tend to do the same thing, meaning you'd have to share your prize. The same goes for picking special dates, meaning that you restrict yourself to only 31 numbers and are more likely to have to share your prize.

All things considered, the soundest advice would be to select a mix of high and low numbers, even and odd numbers plus throw in some hot and cold numbers for good mesasure.

It's also a good idea to use a random number generator or select the QuickPick option to randomly select your numbers, although it could be entertaining to use a method such as the Delta System or even more interesting to consider numerology.

Whether you choose to leave your fate down to the stars, meticulously study statistics or generate your numbers randomly, the lottery is a game of chance and you're never guaranteed to win anything, but this doesn't mean you can't dream big.

At the end of the day, someone needs to win and if it's not you, you can always try your luck in the next draw!

Just remember to play sensibly, don't gamble more than you can afford and take time to think before you place your bet.
Be realistic, as long as you play, you have a chance to win, but be sensible when picking your numbers and remember...it's all down to luck!
Last Updated: 17th August 2022
---