Lotto Winners 03 July 2023
A Partnership between ABP & Lottoland
Aaj Ka Sitara 2023 | Season 3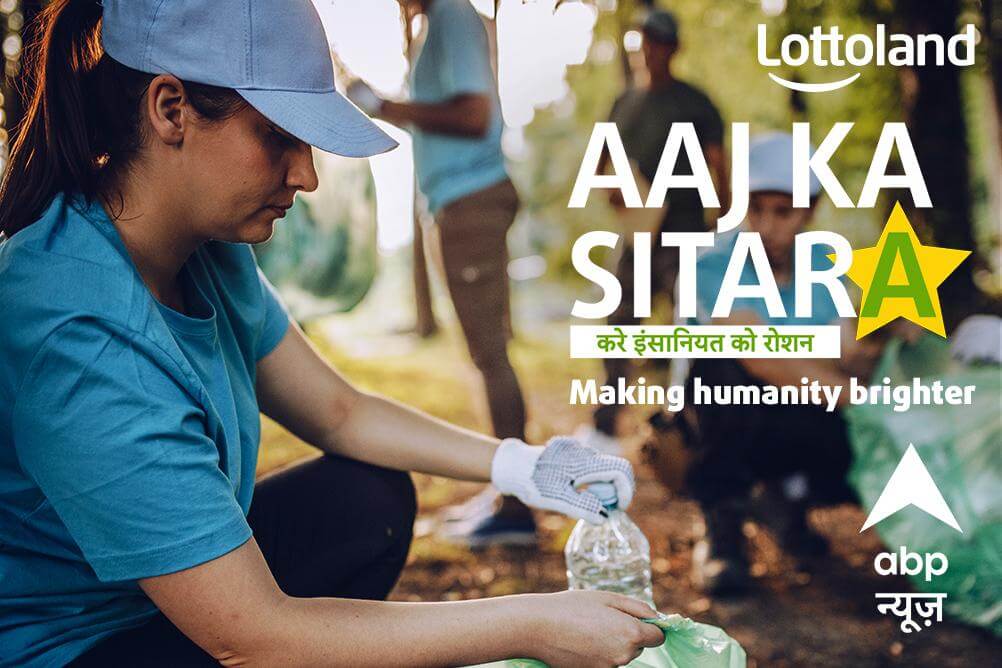 What is Aaj Ka Sitara about?
Aaj Ka Sitara directly translates to Star of the Day
With another inspirational collection of stories about community heroes who, despite facing their own struggles, have made a huge positive impact, "Aaj Ka Sitara" is back!
This heart-warming collaboration between ABP and Lottoland recognises act of courage in the face of major challenges, with incredible accounts of people who have gone the extra mile to do amazing things for the people around them.
When does Aaj Ka Sitara take place?
Starting on the 3rd of July, this fantastic show features stories from all across India that highlight true selflessness and moments of heroism that often go overlooked or unnoticed, seeking to bring joy and support to the individuals behind these initiatives and give them the national recognition they deserve!
Where can I see this?
Tune in to the ABP news channel over the next 30 days to catch 20 stories of amazing "local heroes" from different parts of India. These individuals or groups have performed acts of kindness, heroism, or charity, and Lottoland will award every one a gift of 1 Lakh to further support their remarkable work.
How can I get involved in Aaj Ka Sitara?
Not every Sitara will be highlighted during this campaign, so it's important we all get involved by using the hashtag #lottolandaajkasitara and shine a light on those local unsung heroes in your communities. By spreading your own stories of courage, selflessness and joy on your own social media accounts will truly breathe life into the Aaj Ka Sitara campaign.
---