Lotto Winners 31 July 2023
Understanding Sportsbook
Guide to Sports Betting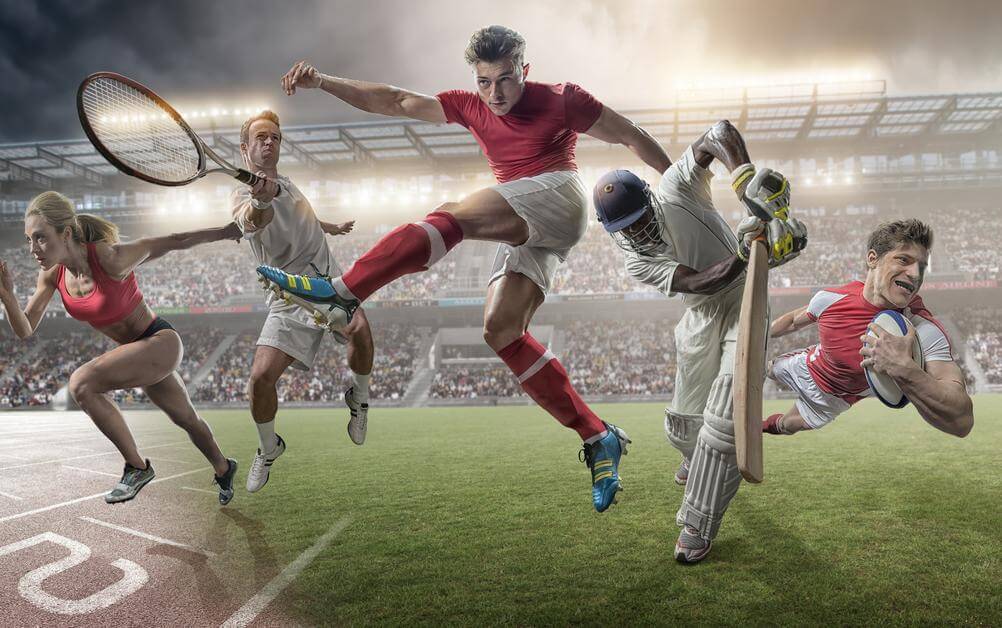 Table of Contents
What is Sports Betting?
Sports betting is the activity of placing wagers on the outcome of sporting events. Listed below is a table of the words you'll need to know for the world of Sportsbook before sports betting with Lottoland.
A Glossary of Sports Betting Terms

Term
Definition
Acca (Accumulator)
A bet that combines multiple selections into one wager. All selections must win for the bet to be successful.
Bankroll
The total amount of money a bettor has available for betting.
Betting Exchange
A platform that allows bettors to bet against each other, setting their own odds and acting as either a punter or a bookmaker.
Decimal Odds
A betting odds format represented by a decimal number that includes the stake. To calculate potential winnings, multiply the stake by the odds.
Each Way
A two-part bet, one part on the selection to win and another part on the selection to place (usually top positions).
Fixed Odds
Pre-determined odds set by the bookmaker at the time of placing the bet.
Handicap Betting
Giving one team or participant a virtual disadvantage or head start to even the odds for betting purposes.
In-Play Betting
Placing bets on a sporting event while the action is in progress.
Moneyline
An American odds format used primarily in the United States. Positive odds indicate the potential profit on a £100 bet, and negative odds represent the amount you must bet to win £100.
Over/Under (Total)
Betting on the total combined score of both teams in a game to be over or under a specific value set by the bookmaker.
First Goalscorer
Betting on the player who will score the first goal in a football match.
Half-Time/Full-Time
A bet on both the half-time result and the full-time result of a game.
In-Play Betting
Placing bets on a sporting event while it is in progress.
Each Way
A two-part bet, one part on the selection to win and another part on the selection to place in the top positions.
Cash Out
Settling a bet before the event has concluded to secure a partial win or minimize potential losses.
Fractional Odds
A traditional odds format used in the UK, represented as a fraction (e.g., 2/1) and indicating the potential profit relative to the stake.
Lay Betting
Betting on an outcome not to happen, acting as the bookmaker on a betting exchange.
Patent Bet
A multiple bet that consists of seven separate bets from three selections: three singles, three doubles, and one treble.
Trixie Bet
A bet on three selections, consisting of four separate bets: three doubles and one treble.
What are the Different Types of Sports Bets?
Getting started with sports betting can seem a little daunting, from working out how to bet on sportsbook to choosing the type of bet you want to place. The good news is that these different types of bets are not as complicated as they may seem at first glance. Indeed, we are betting that after reading this guide to the different types of sports bets you'll be able to understand them like a seasoned pro!
The Different Types of Sports Bets
Win/Draw/Win Bet
Win/Draw/Win betting is one of the most common and popular types of sports bet. Its popularity lies in its simplicity, as it is one of the most straightforward bets that can be made. Bettors simply choose an event, a football match, for example, and wager on the outcome of that event. In Win/Draw/Win there are only three options, either the home team wins, the away team wins or there is a draw. Sometimes you will see this referred to as 1x2 betting, where 1 represents a home team victory, 2 an away team victory and X is for a draw.
Asian Handicap Betting
Sometimes in sports, a match-up is predicted to be so one-sided that wagering on the favourite will produce minimal returns. This is where Asian handicap betting attempts to level the playing field and balance the odds.
In Asian handicap betting, you can elect to give either of the participants an advantage/disadvantage before the event begins. For example, in a football match, you could give one team a -2.5 goal handicap. This would mean that they would need to win by three or more goals for you to win your bet. Alternatively, you could give the opposition +1.5 advantage. With this bet, you would win if the team you backed wins, draws or even loses by one goal.
It is also important to note the distinction between Asian handicap betting and European handicap betting. In Asian handicap betting your bet is a winner if it results in a draw. Conversely, in European handicap betting if your bet ends in a draw you lose.
Accumulator Bet
The key to this bet is the name! The basic premise is that the more single bets you add to your bet the more the odds will accumulate. This type of bet is sometimes used to improve the payouts of multiple events where betting on the favourites individually offers low returns. By grouping these types of bets together the odds will lengthen, but so too will the risk.
What is interesting about Accumulator Bets is that you can fashion a bet that has extraordinarily long odds. By collectively betting on 10, 15 or even 20 events you might find that the potential payout could be astronomical. Some punters enjoy taking a small position on such bets, but it is important to treat these with caution – the odds are long for a very good reason!
Bet Builders
A relatively new addition to the betting scene, bet builders have become an incredibly popular addition to sports books in recent years. They are similar to accumulators in that they require you to bet on several different outcomes. However, the big difference is that while accumulators generally focus on the results of numerous different events, Bet Builders focus on combining numerous bets from the same event.
Usually, a Bet Builder will bet on at least three different events. These are as varied as you may expect. For example, in a football match, you may bet on over 2.5 Goals, the winner, the total goals scored by both teams or one team and much more. Similar to accumulators, grouping these individual bets together does help to improve the potential payouts. However, as always, the more events you include in your bet means that there is more possibility for things to go wrong!
Double-Chance Bet
Double chance bets are a way for punters to hedge their bets. For the unfamiliar, "hedging bets" is a term that means minimising your loses by betting on different outcomes simultaneously – and this is exactly what a double chance bet will do for you.
In Win-Draw-Win bets you have one way to win and two ways that your bet will lose. If you bet on a team to win and they lose or draw, then you have lost. In Double Chance bets, you can hedge by betting on a team to win or the event to end in a draw with the same bet! In this way you have double the chance to win, hence the name. Whilst this bet does give you present you with two different ways to win, you should also know that hedging your bets in this way is always going to result in shorter odds than in the traditional Win-Draw-Win versions.
Sports Betting Over/Under
How does sports betting work over under? Sports betting Over/Under, also known as Total betting, allows bettors to wager on the combined score or statistical outcome of a game. The bookmaker sets a specific value (line) for the expected total, and bettors can bet on whether the actual score will be higher (Over) or lower (Under) than that line. If the actual result matches their bet, they win the wager. It's a popular and straightforward bet type that adds excitement to various sports events.
Spread Betting
What is spread betting sports? Spread betting in sports involves betting on the accuracy of a prediction set by the bookmaker, rather than just the game's outcome. The bookmaker sets a "spread" for a specific statistic or event, and bettors wager on whether the actual result will be higher or lower than that spread. It offers dynamic betting options with higher potential returns, but also higher risks compared to traditional betting.
What is the line in sports betting?
In sports betting, the "line" refers to the specific value or odds set by the bookmaker for a particular bet. It represents the predicted outcome of an event and is used to determine payouts. The line can take various forms, such as the point spread, over/under (total score), or odds for different outcomes. Understanding the line is essential for bettors to make informed decisions when placing their bets.
Ready to Rumble!
The different types of bets listed here are among the most popular types of sports bets in the world. In truth though, there are countless more different types of bets that you can place on sports – far too many to list here. However, we do hope that having read this short guide you will be feeling much better equipped to tackle sports betting with Lottoland. Good Luck!
---