Lotto Strategies 14 February 2019
Smile All the Way to Your Wallet
4 ways to increase your chances of winning a lottery jackpot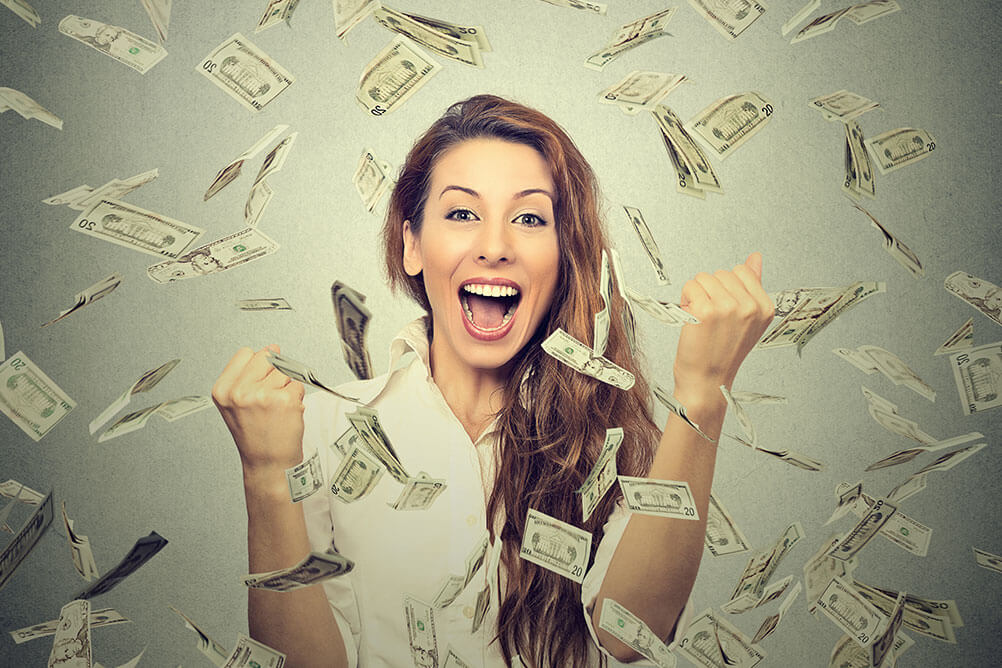 Increasing your winning chances
Winning lotteries is definitely more about luck than a well-calculated mathematical decision. However, there are ways if adopted can surely raise one's chances of winning the lottery jackpot. These may include:
♦ Buy more lottery tickets: Having more lottery tickets in hand surely ensures the probability of winning the game than having only a single lottery ticket with oneself. This means that more the number of tickets, greater the winning probability. Since buying lottery tickets involves spending money on the tickets, it can be an expensive proposition. This is where buying lottery tickets online is deemed a better and a less costly option, thus, allowing players to buy more tickets of different lottery games at once and augmenting chances to win the jackpot.
Since the lottery is legal in 13 states only, Indians may consider playing international lotteries online. Lottoland Asia, renowned for its online platforms for international lotteries, will be opening its website in India soon, thus, allowing many people to try their luck in international lottery games.
♦ Join a lottery syndicate: A lottery syndicate is essentially a large group of lottery enthusiasts who pool in their sources to ensure purchase of more number of tickets of myriad lottery games. Joining a syndicate or playing in a group ensures a bigger pool of tickets and thus greater chances of winning the lottery games.
♦ Opt to play the right games: There are plenty of lottery games out there, which means that you do not have to restrict yourself playing the Mega Millions or the Euro Millions or the Power Ball only. Also, since these games announce a million dollar jackpot it is quite probable that more people will flock to buy their tickets, thus, decreasing the possibility of anyone winning the game. Instead of opting to play such large games, one may consider smaller lottery games that include scratching cards too. These games though promise a lower winning amount to ensure more chances of winning them.
♦ Play when the time is right: Playing randomly does not help. You need to play when the winning jackpot is either a huge amount or buying tickets when there are lesser chances of sharing the jackpot amount. Playing online enables players to keep a track of all the games that can be played online, thus, ensuring their chances of winning in any one of them.
---