News & Stories 02 November 2021
The Winning Mindset
Lottoland Presents: Jeetenge Hum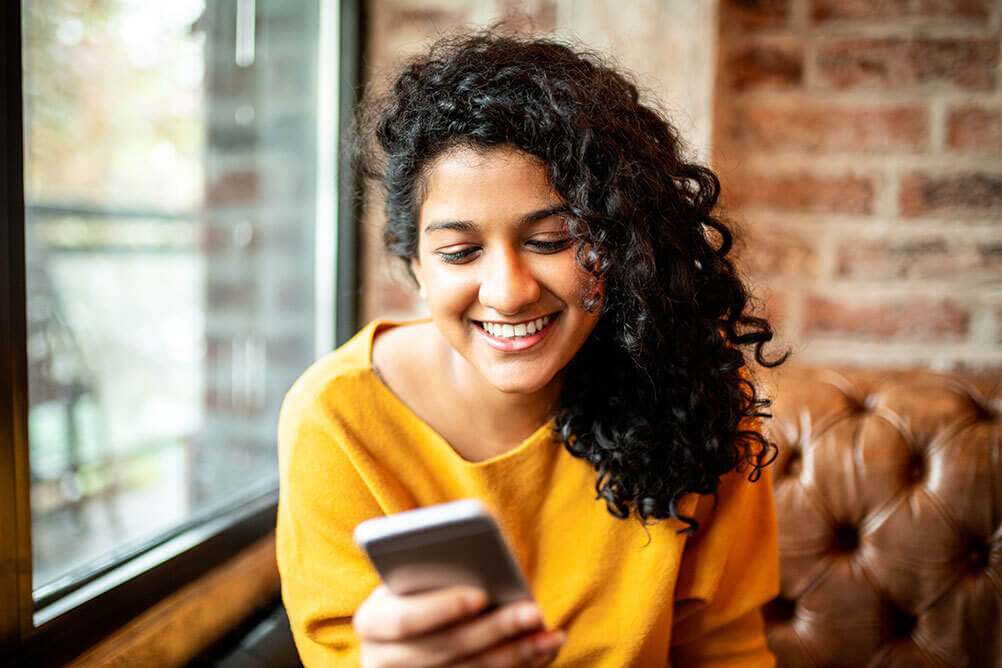 Table of contents:
JEETENGE HUM
In 2020, the song Jeetenge Hum by Dhvani Bhanushali became a rallying cry for India to overcome the crisis caused by the Covid-19 pandemic and for the country to come together as one. Dhavani's 2019 single Vaaste has gained over a billion views on YouTube. Who better to spread this strong message of hope than the youngest Indian popstar to have the fastest one billion views on YouTube? The official video for Jeetenge Hum has already reached close to 10 million views, spreading its message of positivity and hope across India and the world.
Although Dhvani was not involved in Network 18's campaign, the title of her song and its message resonates with the initiative's theme, with the aim being to bring the best out of India, spreading a message of positivity among all Indians following the unprecedented impact of the pandemic. The vision was to show India's resilient spirit and inspire the nation through positive messages and inspirational stories.
There were three phases to the campaign: Musicathon, Positive Stories and E-Conclave.
MUSICATHON
This fantastic live TV event included some of the leading names in the Bollywood music scene, including the following stars:
SALIM-SULAIMAN
The dynamic duo of score composers has featured in movies such as Neal 'n' Nikki (2005), Chak De! India (2007), Rab Ne Bana Di Jodi (2008) and Fashion (2008). Salim is also well known for his role as judge on the fifth season of Indian Idol on Sony Entertainment Television.
SHAAN
This versatile artist is known for his work as an actor, presenter, and most notably as a playback singer who has recorded in many languages. Some of his most renowned hits are Tanha Dil, Suno Na, Kuch Kam and Musu Musu. He has also worked with the British boy band Blue on the song One Love and his song Shuruaat was featured in a music video to promote the film The Chronicles of Narnia: The Lion, the Witch and the Wardrobe.
SHANKAR MAHADEVAN
His 1998 Indi-pop album Breathless was a huge hit, topping all major charts in India for 10 consecutive weeks. The single Breathless goes on for 3 minutes without the singer taking a break. Mahadevan has recorded over 7,000 songs in various languages.
KANIKA KAPOOR
This luscious lady from Lucknow shot to fame in 2012 with the song Jugni Ji and began her career in Bollywood as a playback singer with the song Baby Doll for the 2014 film Ragini MMS 2. She also topped the charts that year with Lovely and Kamlee for the film Happy New Year (2014) and along with a string of hits in 2015 including Premika for the film Dilwale, which ranks amongst the highest-grossing Bollywood films outside of India. She had another string of hits the following year including Da Da Dasse. In 2019, Kapoor was one of the judges on The Voice season 3.
AKASA SINGH
Singh got her break in reality television before being signed to Sony Music India. Her debut single Thug Ranjha became the most-watched Indian music video worldwide in 2018 with over 27 million views. As of September 2021, it has 54 million views. Singh is also very well known for the hit song Naagin with Aastha Gill.
The campaign gave these stars a virtual stage to put forward a musical journey and captivate the audience with their motivational stories. The Musicathon was hosted by the charismatic Anand Narasimhan, Executive Editor of CNN-News18 and one of India's most renowned television anchors.
POSITIVE STORIES
This part of the campaign was the chance to showcase examples of everyday people going above and beyond to help their communities, making them real heroes and examples to the nation. A star-studded line-up of Bollywood actors also shared their positive messages and encouragement to make India stronger.
Amongst the line-up were:
KABIR BEDI
This actor has appeared in film, television and theatre including internationally, especially in Italy, where he is best known for his role as a pirate in the popular Italian TV series Sandokan (1976). He is renowned for his role as the villain Gobinda in the 1983 James Bond film Octopussy and has stared in over 60 Indian films, notably in Taj Mahal: An Eternal Love Story (2005), where he played Emperor Shah Jahan.
RAVEENA TANDON
Ravishing Raveena Tandon is an actress, model and producer who is the daughter of director Ravi Tandon. Her notable appearances include the action thriller Mohra (1994), the political drama Satta (2003) and the cult classic comedy Andaz Apna Apna (1994).
KARANVIR BOHRA
Multitalented Bohra is a designer, producer and actor who has worked in film and television and has appeared on reality shows. Some of the best-known films which he appears in are Kismat Konnection (2008), Mumbai 125 KM (2014), Love Yoou Soniye (2013) which was produced by Bohra and his wife Teejay Sidhu and Hume Tumse Pyaar Kitna (2019), which was produced by his father Mahendra Bohra. Bohra owns a clothing brand called Pegasus.
ESHA DEOL
This actress and model comes from a family of actors. Her parents are actors-politicians Dharmendra and Hema Malini, her siblings are Sunny and Bobby Deol and her cousin is Abhay Deol. Her performance in the 2004 Tamil film Aaytha Ezhuthu earned her critical acclaim and her breakthrough came the same year with the Hindi film Dhoom. Other notable performances include her roles in No Entry (2005) and Cash (2007).
RASHMI DESAI
Best known for her performance as Tapasya Thakur in the soap opera Uttaran (2009 – 2014) she has also appeared in various reality TV shows, with Bigg Boss 13 being her most recent. She has also ventured into stand-up comedy and is a trained classical dancer.
E-CONCLAVE
To top off the campaign, award-winning Bollywood star Manoj Bajpayee along with Anand Narasimhan interacted with the everyday local heroes who were featured in the positive stories.
Manoj Bajpayee was awarded the Padma Shri in 2019, India's fourth-highest civilian honour, for his contribution to art. He has also won two Asia Pacific Screen Awards, three National Film Awards and four Filmfare Awards.
Some of his most notable performances are in the films Gangs of Wasseypur (Part 1 & 2) (2012), Satya (1998), School (1999), Aligarh, (2015), 1971 (2007) and Bhonsle (2020).
THE WINNING SPIRIT OF INDIA
Lottoland is very proud to have been associated with such an inspirational and important initiative, with the hope that it will inspire people and instil in them the winning spirit which drives us forward. Lottoland aired 30-second commercials throughout the campaign. Life can be tough, we all go through ups and downs but it is the strength to pick yourself up and have a positive mindset that keeps you going. Of course, having a little bit of luck always helps and at Lottoland, everyone has a chance to be a winner.
---