Lotto Winners 28 September 2021
Get your lucky satta from Lottoland
How to play Matka online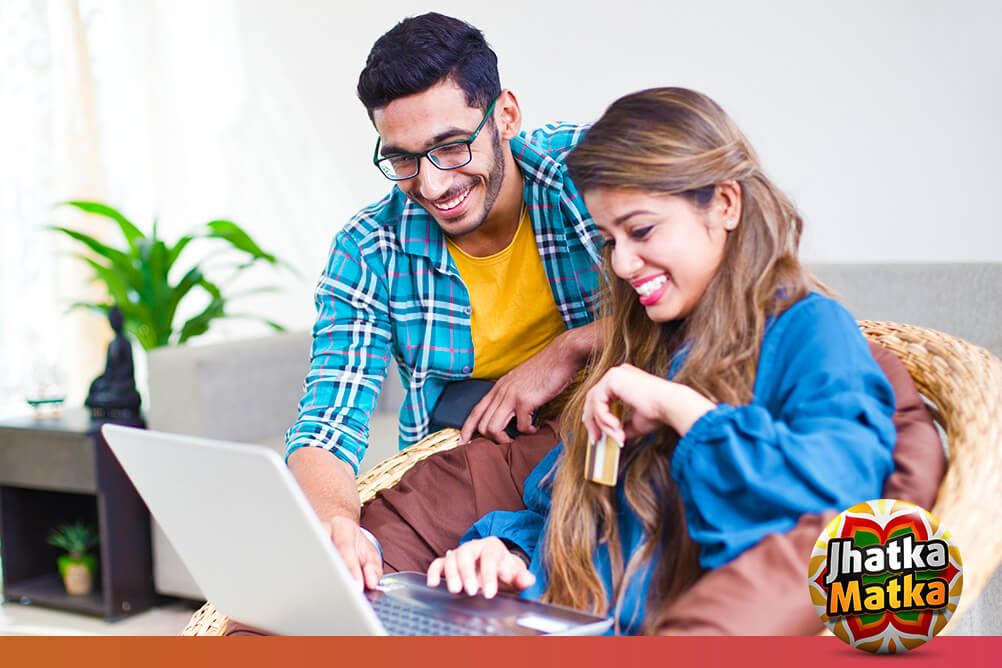 Table of contents:
WHAT IS MATKA?
Matka is a lottery game that originated in India when people used to bet on the outcome of the opening and closing rates of cotton which were communicated in the New York Cotton Exchange. Before the era of independence, it continued to be played until in the 1960s other ways of generating random numbers appeared such as pulling numbers out of a large pot known as Matka.
Are you wondering... "Can I play Matka online?" We have great news for you! Lottoland offers a version of this popular game called Jhatka Matka. This game, just like the original, is based on a random number generator and budding. Matka has a lot of history behind it so if you want to know more, you can read what Matka is and what its origins are. Each bet is different therefore the price varies depending on what you choose, the minimum bet is only ₹ 200 and the maximum ₹ 10,000 stake.
HOW TO PLAY MATKA?
If you want to learn how to play satta Matka, it is pretty simple to learn and play if you give yourself some time to read the rules. If you want to become a master of Matka read this article and give it your best shot! Remember, this game has prizes of up to €700.000! The basis of this game is picking numbers as if you were choosing lottery numbers.
PICK MATKA NUMBERS
Are you ready to give it a try? These are the first steps to follow:
Choose three numbers from 0 to 9. Imagine you pick the sequence 5,3,6 to act as your lucky numbers, these are then summed up (5+3+6) and you get 14 as a result. You only keep the last number which in this case is 4. As a result, your first ticket would be 5,3,6 *4.
A second set of numbers is drawn with the same rules as the first sequence. For example, you would pick 8,2,8 as your second lucky numbers. Then again, the sum gives us 18 and you only keep the last digit. Your second ticket would be 8,2,8 *8.
Lastly, the two sequences are joint resulting in a ticket with the sequence 5,3,6*4 & 8,2,8*8. Here is an example of your chosen card:
GAME OPTIONS IN MATKA
There are different ways to win this game, where pay-outs can vary and odds can change from 9/1 to 999/1. This is because of the betting options available where you can decide to bet on all your numbers or just pick one sequence of numbers in the ticket. Many people are attracted to this game because of its pay-out multiples.
Even if Matka is a game of chance many people think of it as a lottery and become superstitious when picking their numbers. Here are the seven game options you should know to place your best satta Matka:
Jhatka Matka game options
Game
Meaning
Odds
Pay-out per 100 INR
Ank
When the final number matches for either opening or closing
1:10
90 INR
Jodi
The extra 2-digit number derived from opening and closing results
1:100
900 INR
Single Patti/Panna
All numbers are unique for either opening or closing
6:1000
1000 INR
Double Patti/Panna
At least 2 numbers are the same
3:1000
2000 INR
Triple Patti/Panna
At least 3 numbers are the same
1:1000
6000 INR
Half Sangam
Equals either opening ank and closing three numbers or opening three numbers and closing ank
1:1666
10000 INR
Full Sangam
Equals opening three numbers and closing three numbers
1:27777
120000 INR
Let's have a closer look and explain all available game options with some examples:
1. HOW TO PLAY SINGLE ANK
Single Ank is the most popular Matka game as it has the best odds of all with 1 in 10 chance to win which can include a return of x9 times the prize if you win. This is also the easiest option to play as you only have to match the Open or Close Single Ank (depending on your bet selection) in order to win.
In the example below, you see that the winning Single Ank Open Panna (also called Patti) is 4 and the winning Single Ank Close Panna/Patti would be 8.
2. HOW TO PLAY JODI
Jodi is another simple option where the player has to choose two numbers from a range of 00 to 99 and match the Jodi number which is 48 in the illustrated example below. The chance of guessing the correct combination is 1 in 100 with pay-outs of x90 times!
3. HOW TO PLAY SINGLE/DOUBLE OR TRIPLE PANNA/PATTI
The result of this game depends on the numbers in the Opening and Closing Panna/Patti. For this game you must guess if the result contains the following:
Single Panna/Patti: All numbers are different
Double Panna/Patti: At least one number is duplicated
Triple Panna/Patti: All numbers are the same
If you guess what the three numbers might be, you win. The pay-outs for this option can reach up to x600 times the prize amount. Does it sound overwhelming? Don't worry! If you select this game, you will be guided on what to do so you won't make any mistakes.
4. HOW TO PLAY HALF-SANGAM
If you want to win a bigger prize and you are starting to familiarise with Matka, this game option offers x1000 on winnings which makes it the second highest pay-out option in the game. All you have to do is match the following:
The Opening 3 Panna/Patti and Closing Single Ank
The Closing 3 Panna/Patti and Opening Single Ank

You will understand better with an example:
In our example, the winning numbers for the Opening 3 Panna/Patti and Closing Single Ank are 5,3,6*8.
The winning numbers for the Closing 3 Panna/Patti and Opening Single Ank are: 8,2,8*4.
5. HOW TO PLAY FULL SANGAM
This option is fairly easy to play, you simply have to match all numbers in the correct order like in the lottery. If you are looking to be the next Crorepati in India, here's your chance! With Full-Sangam you can win x12000 your stake making it the biggest prize out of all the game options. In the example below, the winning numbers are 5,3,6,8,2,8.
PLACE MULTIPLE BETS ON EACH DRAW
For each Matka you play, you can select multiple bets of the same type. For example, 3 Jodi's or a variety of game options in the same bet. For example, 1 Single Ank and 1 Single Panna/Patti in the same draw. Nevertheless, the prizes are given for each individual ticket so, if you win the three bets, you win three prizes!
WHEN ARE THE MATKA NUMBERS DRAWN?
In the traditional game, the opening and closing numbers for each Matka are drawn every 60 minutes, however, for Jatka Matka we have reduced the time to 15 minutes which means you have extra chances to win more often.
WHY DO CERTAIN MARKETS USE INDIAN CITIES AS EVENTS?
Because the results for each Matka used to derive from the cotton prices published across Indian city Magazines and Newspapers, and to keep this tradition alive, you will see that each draw represents one of these eight Indian cities:
Pune - Lottoland Pune Live
Mumbai – Lottoland Mumbai Live
Kaylan – Lottoland Kaylan Live
Satara – Lottoland Satara Live
Ratan – Lottoland Ratan Live
Bazar – Lottoland Bazar Live
Bombay – Lottoland Bombay Live
Raaj – Lottoland Raaj Live
BECOME A MASTER OF MATKA
By now, you know everything you need about Matka. The only thing that's missing is for you to try Jhatka Matka here at Lottoland and experience the thrill of playing such a popular Indian game with all its possible game options and exceptional pay-outs!
*It is important to note our results are derived from a licensed Random Number Generator.
---