Lotto Winners 26 April 2021
What makes you happy?
Different colours of happiness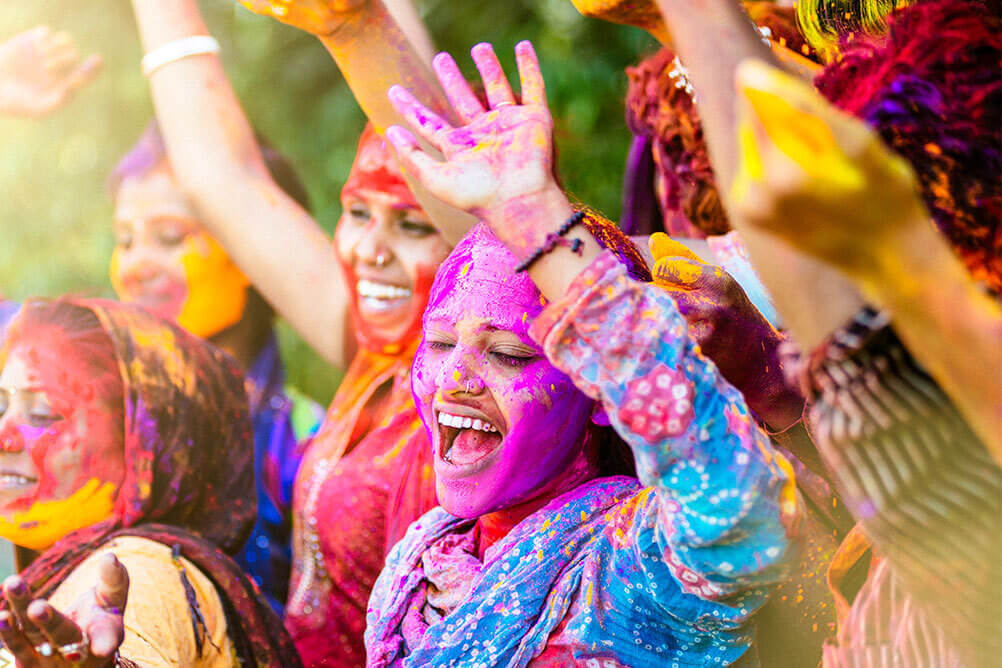 Table of contents:
HOLI: THE FESTIVAL OF HAPPINESS
Some of our Indian lottolanders defined Holi as a celebration of happiness over sorrow where bright colours represent life and joy. Happiness may be a single emotion but the reason for happiness is different for everyone, so the different colours represent the idea of "different colours of happiness". It is a special time of the year to remember those who are close to our hearts by covering them in bright colours.
Lottoland's campaign 'Holi Ke Peeche' wanted people to share with each other a person who represents their reason for happiness. To enter the contest, they had to upload a Holi image or video and tag people who are special to them in this 2021 Holi celebration with the hashtag #HoliKePeeche. The campaign successfully reached 3.2 Million lottolanders with more than 300 participants who entered the competition. You can find all the participants posts under the hashtag #HoliKepeechhe on Instagram and Facebook.

INFLUENCERS THAT PARTICIPATED IN THE HOLI KE PEECHHE
Some popular influencers from all around India participated in the campaign with posts in Hindi, Vernacular, Bengali and Punjabi, depending on their region. They shared a video with the person who makes them happy and we found a variety of people chosen, from sisters to partners or even friends!
Shilpa, who is a famous Tik Tok star, model, and vlogger shared a video with her partner as a way to show her appreciation to him in Holi celebrations. See the colourful video below:
Vipin also participated in the campaign! He is an Indian social media star on Tik Tok and Instagram who is known for his motivational speeches and poems. He also loves photography and appeared with a friend in his Holi video, check below:
Other influencers who also participated:
WHO WERE THE WINNERS?
There were different winners for all the different prize tires. The first winner was Wanderer Shiva who won an iPhone! He celebrated the festival of colours with all his family at home and took a lovely photo with them which was chosen to be number 1 in the contest. Two other winners won a cash prize; Gargee Ganguly, uploaded a video where her partner covers her cheeks in pink, and she covers his in orange; and on the other winner was Abhishek Singh who celebrated Holi with his school friends and got fully covered in all sorts of colours.
Further, three contestants won a fantastic amazon voucher as a prize! Karuna Rai, enjoyed the special time of Holi with her son, she said - "He is so charming and has filled my life with colours. He has taught me to enjoy every moment, to stay positive and live life to the fullest".
Another winner, Deepika Manuja, celebrated with her sister who she also refers to as best friend, she wrote: - "You are the colour of my life, and you are the reason for my smile". Lastly, Sunita Katyal has a safe & colourful Holi using only Organic colours in Delhi. She wrote she would celebrate preparing colourful dishes with her family and preparing food for those in need.
In the end, anyone who participated can call themselves winners for striving to be happy and bring joy to the people around them!
---