Lotto Winners 07 June 2021
A Partnership between NDTV & LOTTOLAND
Aaj Ka Sitara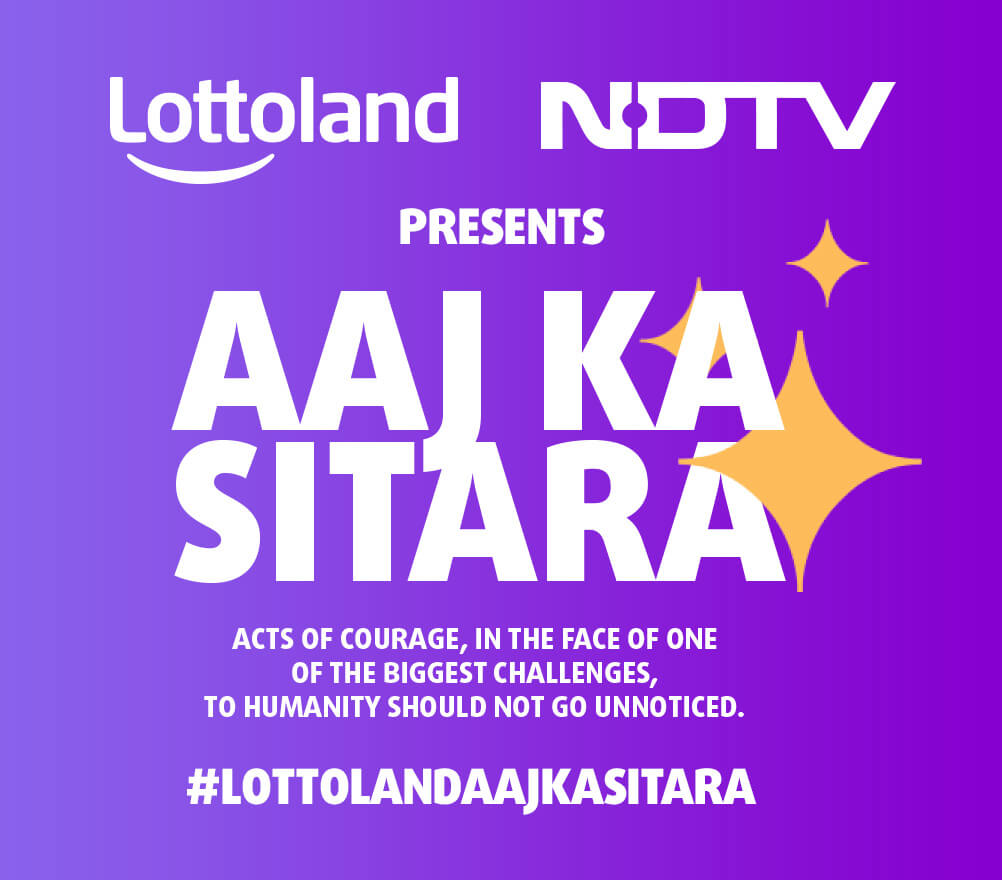 READ TIME: 4 MINUTES
What is Aaj Ka Sitara
Starting from the 7th of June, we will bring to you stories from all across India which highlight the acts of bravery and courage that is often missed, but absolutely prevalent during this Global Pandemic.
We hope these stories bring you some joy, hope and reaffirm that as a community we can get through this period and grow stronger together.
Where can I follow Aaj Ka Sitara
Every Monday through Friday we will bring to you the story of the latest Sitara, so you can visit us here at Lottoland.asia or visit or watch along across the NDTV Network. We would like to thank NDTV for their involvement in bringing these stories to life.
How can I get involved in Aaj Ka Sitara
Not every Sitara will be highlighted during this campaign, so it's important we all get involved by using the hashtag #lottolandaajkasitara and shine a light on those local unsung heroes in your communities. By spreading your own stories of courage, selflessness and joy on your own social media accounts will truly breathe life into the Aaj Ka Sitara campaign.
Will the Aaj Ka Sitara be rewarded
The stories that are televised on NDTV and written about on our website will be rewarded with a 1 lakh rupee donation thanks to Lottoland's Tara Sitara Lottery. It's our hope with this donation the individuals and communities selected as the Aaj Ka Sitara can continue their efforts throughout the rest of pandemic.
---