Lotto Winners 22 January 2019
Be Inspired to Try Your Luck
Ultimate stories of international lottery winners from all over the world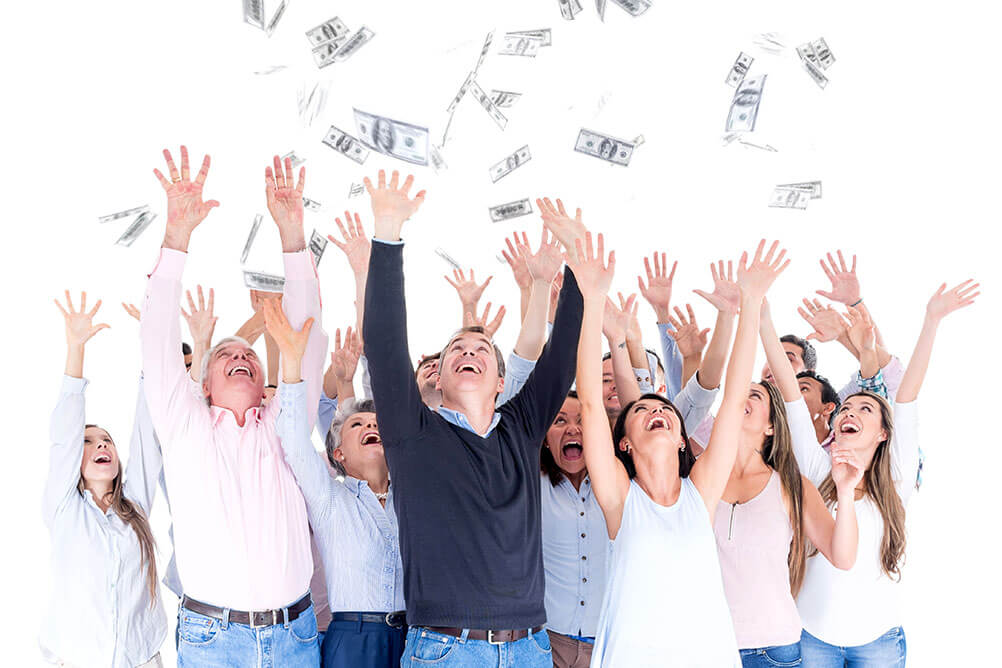 Lottery winning stories that grabbed headlines
The lottery industry also witnesses to many people who have won the lottery multiple times. These winners are subject of much interest to foreign media who have either labeled them as exceptionally lucky or intellectuals who have hit upon a formula to hit the right winning combination of numbers. These are people who have managed to earn hundreds of millions of dollars, thanks to their winning streak that also dubbed them as "urban legends". Whether it is a one-time win or a habitual winning tendency, one cannot ignore how fate had given each a chance to experience being rich.
Listed are some of the most famous lottery winners whose stories have managed to delight all. These include:
Clarance W. Jones: This man from Massachusetts has redeemed over 10,000 tickets worth $18 million within a span of 10 years. While some people spend an entire life waiting to hit at least one jackpot, this man shared that he found out a way of buying the right ticket that could assure him success. A self-proclaimed professional gambler, Jones prefers buying tickets from stores that have had announced large jackpots recently.

Nadine Vukovich: This veterinary doctor from Pennsylvania claimed more than 200 winning tickets from 2014 to 2016. The collective worth of those tickets stood at more than Rs 2 crores. Also, this continuous winning streak came from scratching tickets bought from different stores.

Angela Kouch: Another lucky American who tasted both fame and success with her lottery winning stint claims how she claimed money from 174 winning tickets between 2004 and 2007.

Ali Jaafar: Fate tends to favor some people more than others. Claimed to have redeemed earnings from over 900 winning tickets at the Massachusetts lottery, this man raked in more than Rs. 6 crores in winnings from these lotteries. Apart, Jaafar's family also seems to be quite fascinated with buying lottery tickets with three of them have encashed more than 1200 tickets worth more than Rs 14 crores.
Stories of people who have raked in millions by simply playing lotteries have encouraged many Indians to play various international lottery games through online websites. Lottoland Asia is now planning to launch its website in India soon so that more Indians can participate in international lotteries. Though there are many sites through which Indians can play, Lottoland enjoys the reputation of being one of the foremost online platforms for international lotteries.
---