News & Stories 06 February 2019
Happiness is Waiting for You
Know more about Christmas lottery awards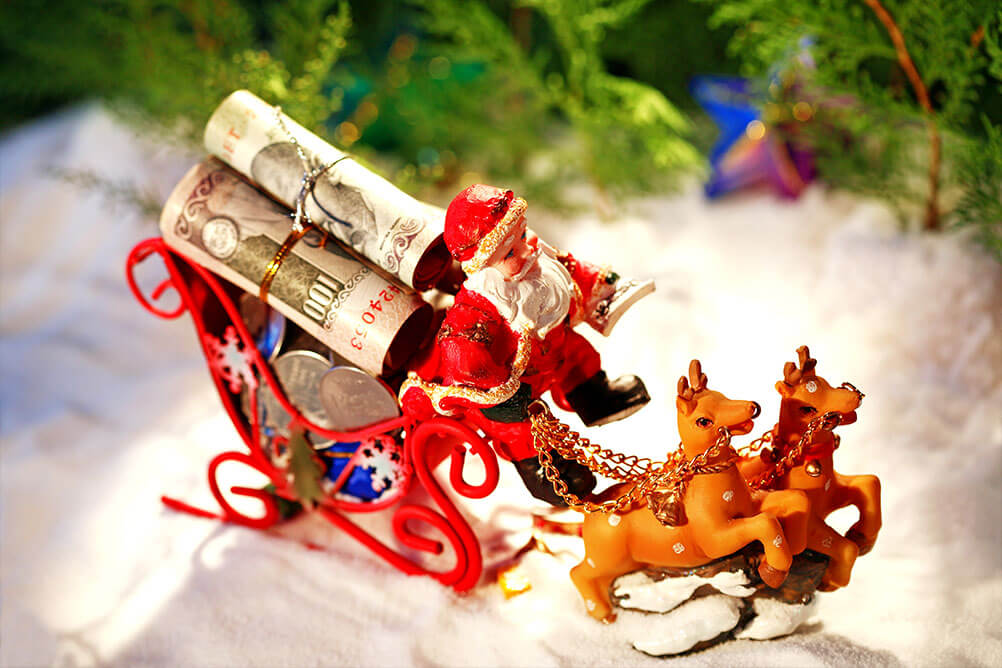 In early 1812, the first draw of Christmas lottery was held. It was a conclusive year for the Spaniards – the war against the Napoleonic troops. During that time, the nation witnessed dictatorship, two republics, wars, and finally democracy.
Times changes and so have currencies and prices. The national lottery then shared illusions in pesetas, shields, real fleeces, and now it is all in Euros.
For more than two centuries, the value of salaries, currency, the cost of living, and the number of prizes have kept on changing. With that said, if you had won the lottery a century ago, you could have bought yourself a whole building. However, with today's strict rules and regulations, you only get the winning amount after it is taxed. Still, you are left with a high amount.
The first El Gordo ticket in 1812 cost 0.06 Euros (INR 4.79). In 1870, the lottery ticket cost already 0.30 Euros (INR 23.95), and the prize reached 150,000 pesetas, which converted into Euros would mean today's 900 Euros or INR 71,881.21.
When the Christmas lottery entered into the 20th century, it reached the peak. In 1920, the ticket price was around 0.60 Euros (INR47.92).
Today, it has become one of the richest lotteries. Recently, Spanish schoolchildren drew the numbers for the Christmas lottery for a staggering jackpot of INR 2800 million.
However, similar to other lotteries, the lump sum doesn't go to one winner. As multiple players can choose the same numbers, the prize money is divided amongst the various winners. The Christmas lottery is not all about the biggest prizes, but the smallest prizes as well. That is, thousands of small prizes are awarded based on the number of winners.
The lottery tickets are not cheap at 200 Euros (INR 15,978.80) at present. This means the prize money will be the highest as well. This is the main reason why the Christmas lottery is more of a group activity where syndicates are formed to buy tickets. And if one group draws the winning numbers, the prize money will be evenly distributed among the members.
The best part about Christmas lottery is that even though its tickets are bought online, the winning numbers are read out loud by schoolchildren in a nationally televised broadcast. The friends and family members sit down in front of the TV and watch the broadcast as it is a Spanish holiday tradition.
Christmas lottery is one of those international lotteries, which you can play from India. Sites like Lottoland, which is soon launching its website in India, offers tickets of Christmas lottery. This platform is the best for playing international lotteries as the features offered are legit and is trusted by millions of lottery enthusiasts worldwide.
You can play Christmas lottery from India; however, the chances of hitting the jackpot are minimal to zero. But if you don't play, you can't win.
---