Lotto Winners 29 September 2023
Sports Betting Guides
How to Bet on Football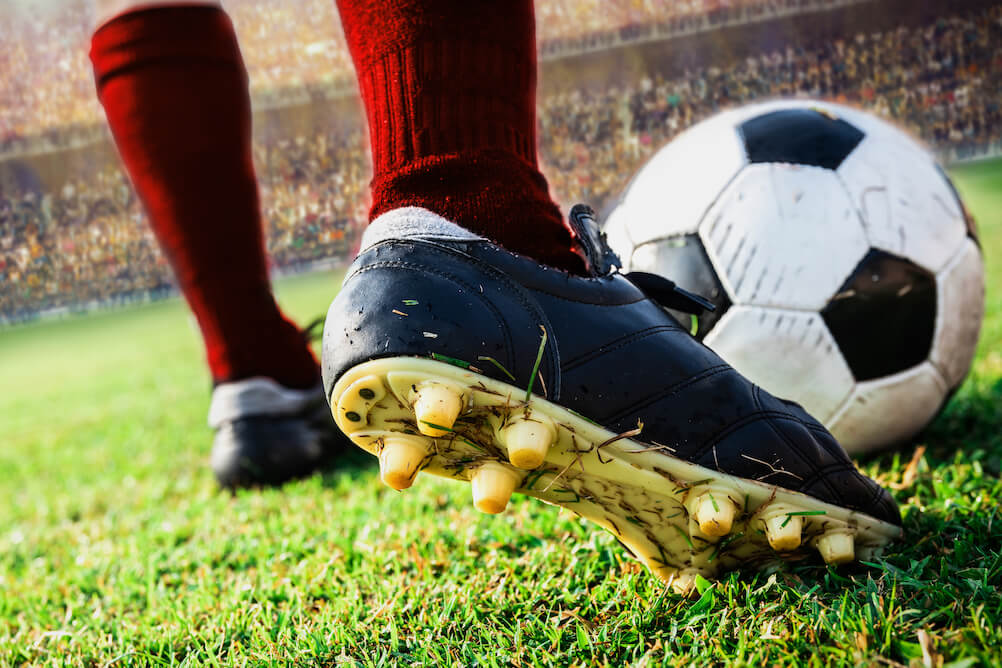 What is the Most Common Football Bets?
In football, as in most sports, there is a huge variety of bets to choose from. The most popular bet is the Win/Draw/Win bet – sometimes referred to as a 1x2 bet. In this football bet you are betting on a specific outcome to the match – a home team win, an away team or a draw. With this bet you can bet on the outcome before and even during the match.
What are the Different Types of Football Bets?
As previously mentioned, there is a huge selection of different types of sports bet available. Most of these bets, such as bet builders, double-chance and handicap bets are options for anyone wanting to bet on football. However, there is a plethora of additional options tailored for football bets.
Which Team to Score
This is usually a shorts-odds bet as you will only need your selected team to score once to win your bet. If you want to improve the return on this bet, you could bet against a certain team scoring or neither team scoring. To bet with confidence on this bet it is important to do your research.
How prolific or profligate is the team you are considering betting on? What is the history of results between the two teams? If the outcome of the match is more important to one team than the other, could that affect your thinking?
Team to Win From Behind
This is one of the trickier to bets to win, but the odds on offer reflect that. To win this bet you need to select a team that you predict will fall behind in a match but be victorious at the end of the game. It does not matter how many goals your team falls behind by, nor for how long.
To win this bet you are only interested that they win at the final whistle. The firm guide is your friend when it comes to researching this bet. Often you can find teams that have a reputation for starting matches slowly or finishing strongly. If you are considering this football bet, use that knowledge to your advantage!
Penalty Bet
In this bet you can back a penalty to be awarded, scored or missed in a specific match. The first thing to know with this bet is that a penalty kick is not awarded in every match. On average, a penalty kick is actually only awarded around once every four games.
The second thing you should know is that in top level football, around 85% of the penalties that are awarded are scored. Being aware of this information will help you to understand why the odds in this particular bet seem so generous. However, that is not to say that this a bet that cannot be won! Researching the teams will help you to place a confident bet, while researching the players who take the penalties for those teams will help you even further.
Clean Sheet
When doing your research, you are going to come to learn how good certain teams' attack is and also how good their defence is. This is valuable information when it comes to making the clean sheet bet.
To win this bet you simply need your selected team to either concede or not concede a goal. It is a simple bet, and one that will keep you invested until the very last minute of the game!
Both Teams To Score
This is an extremely popular bet, and the complete opposite of the clean sheet bet mentioned previously.
To win this football bet you are going to need both of the teams involved to score at any time in the game. It does not matter how many times they score, nor does the outcome of the match matter.
What Type of Football Bet is Most Profitable?
As we have seen, there are many different types of football bet for you to choose from, with some significantly more likely to occur than others. For most experienced bettors, the most profitable football bets are Win/Draw/Win and Asian Handicap. This is due to the fact that many believe that, with proper research, these types of bets can be won by skilled punter
However, these bets are often with short odds, so whilst they are very winnable, they do not offer massive returns.
If you are not a risk-averse punter, you may want to consider accumulator bets where you bet on more than one outcome occurring. Accumulators, also known as parlays, are famous for having potentially huge returns, but this type of football bet also carries a large risk.
Football Betting Strategies
You can choose to bet on football blindly, just hoping for luck. However, unlike slots and lotteries, you can take measures to improve your chances of winning. Similar to betting on rugby, football betting strategies aren't going to guarantee you a win, but a good strategy should help to increase your chances of seeing a return. Here are three football betting strategies that you should consider before making that bet.
Don't Be Led By Emotion
One of the strategies for football betting is to not let your heart rule your head. You must stay as impartial as possible to improve your chances of seeing a return on your bet. If your team is in a big match, don't let your emotions guide you and try to be analytical about your bet. Is your team really likely to win?
Betting without impartiality is one of the most common mistakes amongst amateur betters – do not allow yourself to make the same mistake! Stay even-minded and bet based on facts, not feelings.
'A Win is a Win'
Look, we all would love to back that 5,000-1 outsider and get a huge payout. The fact is that these payouts happen very, very rarely. That's why it is important to take the small wins. It's a common mistake to overlook the favourite just because the odds aren't great, but a win is a win! Be methodical, take the small wins and watch your returns grow little-by-little.
Know the Easiest Football Bets to Win
Nothing is guaranteed in life, and the same can be said in football betting. However, there are some bets that are considerably more likely to win than others. Equally, there are football bets that are more unlikely to win.
The easiest football bets to win are going to be those that include an action that happens in almost every match. Events such as goals, corners and yellow cards happen in the majority football match – so consider Over/Under bets on those events. Other bets worth considering are "Double Chance" and "Draw No Bet". All of these football bets may offer shorter odds than others, but they are also more likely to win.
How Can I Bet on Football Online?
You can bet on football online with Lottoland. Just follow these three easy steps and you will be ready to get started in no time!
Register – Simply click on 'Register' and submit your personal details.
Deposit – Deposit funds to your account via Visa, Mastercard, MuchBetter, Trustly or PayPal.
Place Your Bet – Place your football bet on your chosen event.
---