Lotto Winners 03 November 2022
A Partnership between NDTV & Lottoland
Aaj Ka Sitara | Asian Television Awards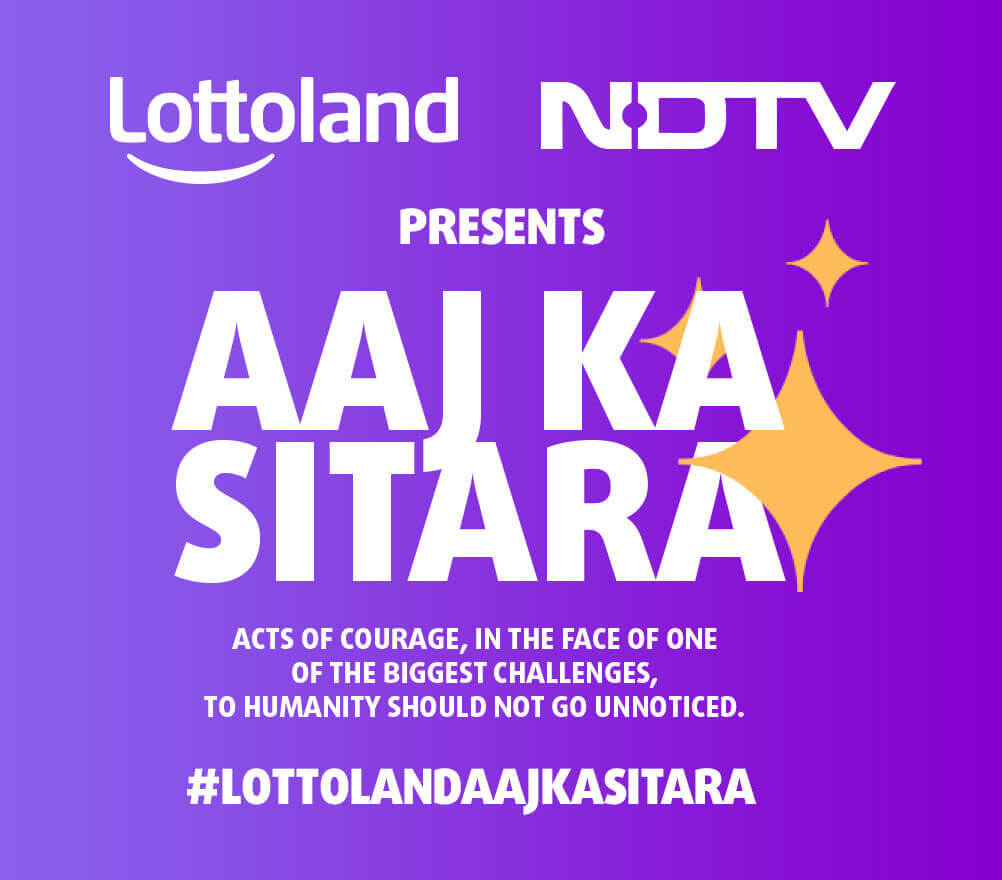 What is Aaj Ka Sitara?
Starting on the 6th June, we brought stories to you from across all of India which highlight the acts of selflessness and heroism that is often disregarded or missed.
We hope that these stories brought you some joy and support for those individuals who deliver these initiatives.
What is the award?
Lottoland in collaboration with the NDTV news network has been nominated for the Best Single News Story/Report (10 mins or less) at the Asian Television Awards.
Aaj Ka Sitara is a short-form news segment which highlights 20 "local heroes" spread through India. These individuals or groups carry out selfless acts of kindness, heroism or charity.
Each winner is awared 1 Lakh rupee from Lottoland to continue their great work!
When is this taking place?
This winners ceremony takes place in Singapore on the 8th of December.
The 27th Asian Television Awards
Asia's premiere entertainment, the Asian Television Awards is set to hold its first in-person events on December 1 and 8 2022, following two years of mounting the show virtually. "These awards are not only an excellent platform to showcase the leading content and talents, but also the opportunities it provides for interaction with the best in Asia", said Ms Phebie Jame Dy, Chairperson of Stone of Hope Defense Foundation Inc.
Episode 1
Episode 2
---