Lotto Winners 16 February 2023
Play world-famous lotteries at Lottoland Asia
The 5 Top International Lotteries to try in India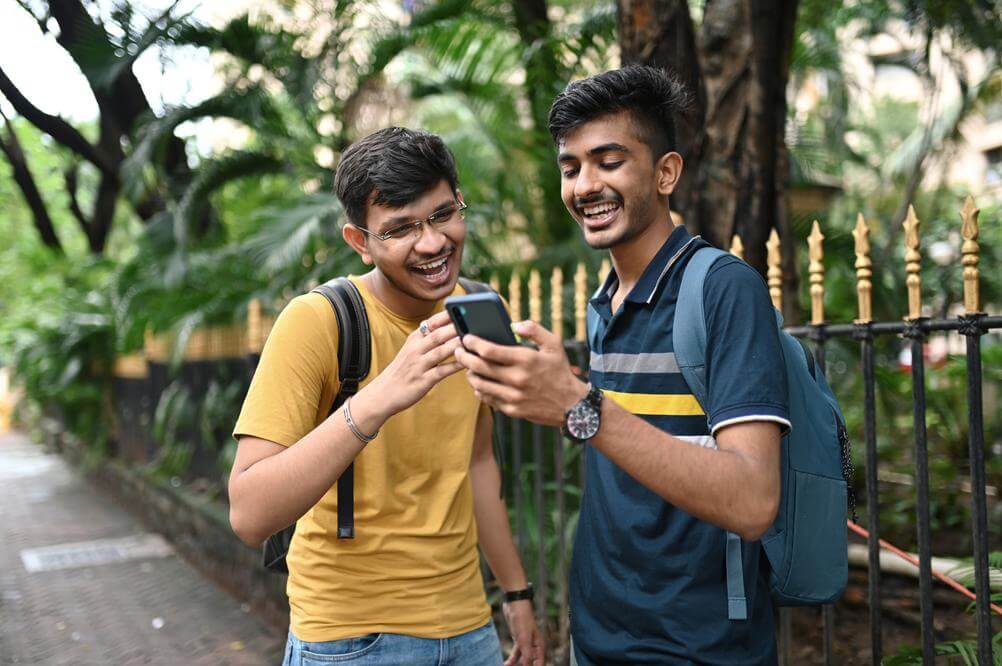 Table of contents:
Powerball
Powerball is the biggest and most popular lottery in the US. It's offered by 44 states, the District of Columbia, Puerto Rico, and the U.S. Virgin Islands. In addition to its large prize pool, it also has several attractive features like a multiplier, called PowerPlay, that multiplies your potential winnings by up to five times, and nine prize tiers for those looking to win big! You can activate the multiplier by ticking the PowerPlay option. But please note it is only applicable for non-jackpot prize tiers. The format is simple: You must match five main numbers plus the Powerball to win the grand prize.
It is important to remember that this lottery has no specific order in which numbers must be drawn, and all tickets have an equal chance of winning. After the draw, the outcome can be checked on our PowerBall results page.
With Lottoland, you can bet on Powerball online from India Choose your numbers and click on the green "Quick Buy" button. The amount that you can win depends on how many numbers you match in the Powerball draw.
Powerball is a quite easy lottery to play.
One single line for Powerball costs ₹300.
Pick five numbers from 1 to 69, and one Powerball from 1 to 26.
Draws take place every Tuesday, Thursday and Sunday at 8.30 (IST time zone).
The jackpots start from $40 million (about ₹287 CRORES). The record jackpot worth $2.04 billion was won in California in November 2022.
Mega Millions
The Mega Millions lottery is from Georgia. It is an exciting and popular game that is available in India. If all numbers you have selected match the winning combination drawn, you win the jackpot!
You can check the latest MegaMillions results & winning numbers on the Lottoland Asia website.
To increase the winning odds, you can purchase multiple tickets and pick different combinations each time.
The rules of Mega Millions are very straightforward.
In India, a ticket for the Mega Millions lottery costs ₹300.
You must pick five numbers from 1 to 70 + one Megaball from 1 to 25.
The Mega Millions draws are twice a week: on Wednesday and Saturday mornings at 8.30 (IST Time Zone).
The minimum jackpot is $40 million (about ₹287 CRORES). The biggest Mega Millions jackpot so far was won on Friday, 13th of January 2023: $1.35 billion!
Are you interested in trying out this lottery online? You could spend an afternoon playing MegaMillions with your friends around a cup of chai. First time here? Well, it is never too late! You can register and become a new user to enjoy your free time at Lottoland Asia.
EuroMillions
The EuroMillions Lotto has become very popular in India over the last few years. It is available in 9 European countries: Ireland, Austria, Belgium, France, Luxembourg, Portugal, Spain, Switzerland, and the UK. This is an incredibly exciting and thrilling game of chance that offers players an opportunity to win huge jackpots. If you are looking to increase your odds of winning big prizes with EuroMillions, there are certain techniques you can adopt, such as buying multiple lines at once, but remember that all the numbers have the same chance to be drawn.
One single ticket costs ₹240.
Select five main numbers from 1 to 50 + two Lucky Stars from 1 to 12.
The EuroMillions draws take place every Tuesday and Friday at 1.50 AM (IST Time zone).
The minimum jackpot is €17 million (about ₹2 Crores), and can reach up to €240 million (about ₹24 CRORES).
So, if you are looking for a fun and rewarding way to play the lottery, then you should consider EuroMillions at Lottoland. This Lottery can provide fantastic entertainment as well as lucrative rewards.
EuroJackpot
The EuroJackpot is very popular in India and across Europe. The draws are taking place in Helsinki, Finland. It is the second largest lottery by prize amount, behind only the EuroMillions. In addition to the jackpot, there are 11 other prize tiers. The EuroJackpot has been around since March 2012. In 2020 the total prize money paid out from the lottery was over €440 million! You can also access a wealth of information about past draw results on the EuroJackpot Results & Prize Breakdown.
The cost for one EuroJackpot line in India is ₹160.
You will have to pick five numbers from 1 to 50 + two additional EuroNumbers from 1 to 10.
The draw takes place on Tuesday & Friday evenings at 0.30 AM (IST). The results are published online and sent straight away to your email.
The jackpot starts at approximately €10 million (₹81 CRORES) but can rise as high as approximately €120 million (₹106 CRORES).
If you're looking for a fun and easy Lottery to play, the EuroJackpot at Lottoland Asia could be just what you need! So why not buy an online ticket today and take your chance at winning the big jackpot?! Good luck!
SuperEnaLotto
The SuperEnaLotto is an Italian lottery existing since 1997. It offers an easy-to-play format and has exciting prize tiers to win significant amounts of money. You may also enter multiple tickets into the same draw, increasing your chances of winning a prize. The SuperEnaLotto also offers several additional features.
The price for one line for SuperEnaLotto in India is ₹160.
Select six numbers between 1 and 90 to play.
Draws are usually conducted three times per week on Tuesday, Thursday and Saturday at 0.30 AM IST (Indian Time zone). The results are published straight away on the Results Page.
The jackpot amount varies depending on the number of tickets sold. It starts at around €2 million and has no cap!
So why not give it a try today? Play SuperEnalotto online at Lottoland Asia and you could be the next big winner! Good luck!
Now that you have an overview of the best-known international lotteries, let's have a look at some exclusive lotteries we offer at Lottoland Asia.
Gullak Gold
Gullak Gold is a great lottery you can play exclusively at Lottoland Asia. To win the jackpot, you must match 15 numbers out of 25.
The price to pick 15 numbers from 1 to 25 is ₹60.
The Lottery consists of two draws, one each for gold and silver coins.
Gullak Gold is drawn Tuesday to Sunday at 4.30 AM (Indian time zone).
The prizes for the gold and silver draws are different and depend on how many numbers were matched. The jackpot is ₹2 Crores . The record reward was ₹130 CRORES!!!
Playing Gullak Gold could be a great entertainment to spend time with friends.
Malamaal Daily
Malamaal Daily is a lottery which you can only play at Lottoland Asia. It is inspired by the Bollywood movie called Malamaal Weekly and the draws take place seven times a week at 01:10 (Indian Time zone). You must match at least 3 numbers out of 42 to win a prize. If you match 5, you win the jackpot!
Buy your ticket for ₹40 per line.
Pick 5 numbers from 1 to 42.
There are daily draws at 1.10 AM (IST).
The top prize is worth up to ₹72 Lakhs.
Playing "Malamaal Daily" could be a nice and thrilling way to enjoy some daily fun time.
Sambad Plus
Sambad Plus is the third Lottoland exclusive lottery in India.
Select your numbers, either manually or with the 'Quick Pick' option. You can participate from a certain jackpot price, going from ₹7.9 to 86.8 CRORES, simply by ticking a box and selecting the amount.
Sambad Plus tickets are ₹150 per line.
Pick six numbers from 1 to 45.
Experience the excitement of potentially winning the jackpot every Saturday at 4 PM (IST).
Jackpots are min AU$5 million (₹5 CRORES). If the Jackpot is not won, it rolls over the next week.
Now knowing this information, which lottery would you like to play from India? Visit the main lotteries page and choose the ones that suit you the best from the draw date, name, popularity or jackpot. We hope you enjoy your time at Lottoland Asia.
Last updated: 16th of February 2023
---