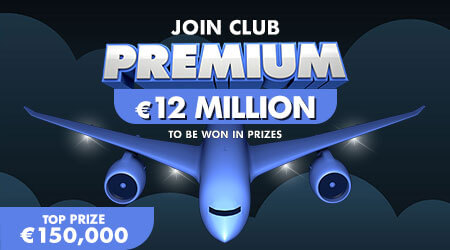 Enter Club Premium for just €1.50 and you could win a prize of up to €150,000 as part of this €12 million giveaway. Match the winning symbols displayed on top with your own symbols to win a prize!
Return to player rated at 60%.
Odds: 1 in 2
This scratchcard is no longer available for purchase. Take a look at our other great scratchcards.