Lotto Winners 29 October 2020
First big winner from India wins 52.8 Lakhs!
West Bengal Man Becomes India's Latest Lakhpati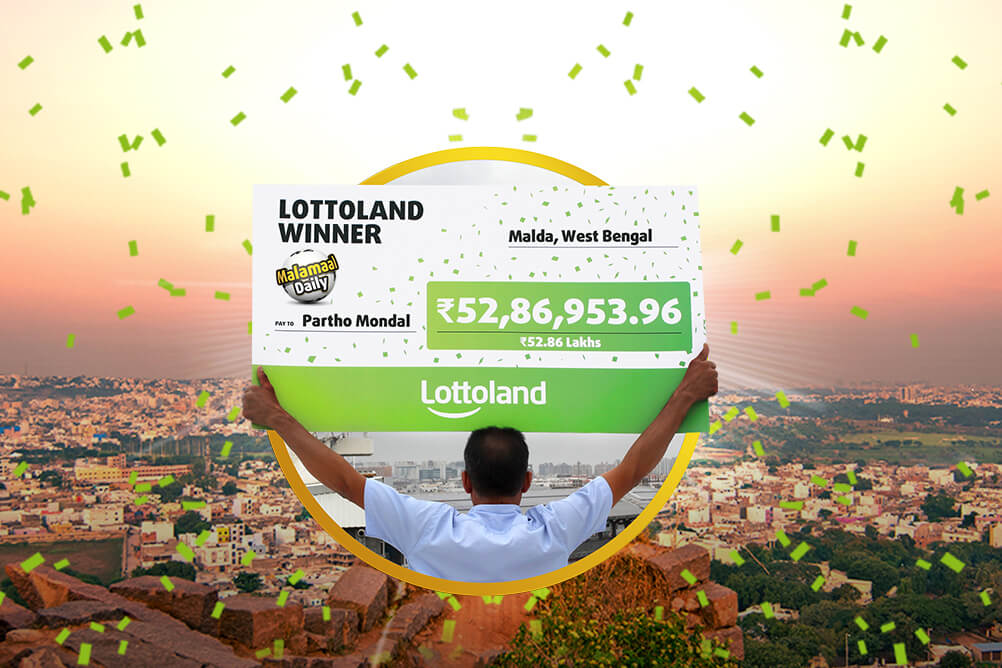 This Indian man would have never expected this year to bring him so much luck! You might become the next winner… can you imagine? Try Malamaal Daily now for your chance to win!
2020 also brings surprises!
Partho Mondal, a customer service representative for a large international organization, lives in a busy household with his family in Malda, West Bengal. By the time Partho returned home from an international work visit, his life would never be the same!
"I couldn't believe it when I saw the email saying that I won. My first thoughts were - how could this be possible" said Partho. When asked what he planned to do with his newfound wealth. Partho commented, "I'll be clearing my loans and helping some friends and family with the winnings, I want to save a lot of it for the future".
Partho won on Malamaal Daily – a simple game where the user has to select 5 numbers between 1 and 42. If your numbers match the draw results… you win!
Jackpot played: Malamaal Daily
Amount won: ₹5,286,953.96
Amount spent: ₹40
Numbers Matched: 5 from 5
"I like Malamaal Daily because it's cheap and runs every day, my winning numbers are not special to me… whatever my mind says, I play!" Said Partho. I think we can agree the winning numbers 3, 5, 14, 30, 31 will mean a lot more to Partho now.
Our first BIG winner in India
It's times like this that are very rewarding for all the staff at Lottoland. We have hundreds of thousands of Indian customers who have registered so to finally have our first big Indian winner is very special!
Partho has now completed the quick and easy verification process with us and has had the money deposited in his bank account.
When asked on whether Partho had any final words of advice for those thinking about joining Lottoland he said: "Sign up and start playing, 2020 could also be life changing for you.".
Play Malamaal Daily online
It costs ₹40 to play Malamaal Daily at Lottoland. Because it's so cheap, many players like to play using Combination bets. There is no minimum Malamaal Daily jackpot, the size of the prize is based on ticket sales.
Malamaal Daily is drawn at 21:40 (around 01:10 the following day in India) on Monday, Tuesday, Wednesday, Thursday, Friday, Saturday and Sunday.
Partho would have never guessed this would be his special year, and it was indeed!
Who knows what the future holds for our India players? It's never too late to start playing and opt to be the next Lakhpati!
---