News & Stories 26 February 2019
Live the Rich Life
10 steps to take when you become a billion dollar Powerball winner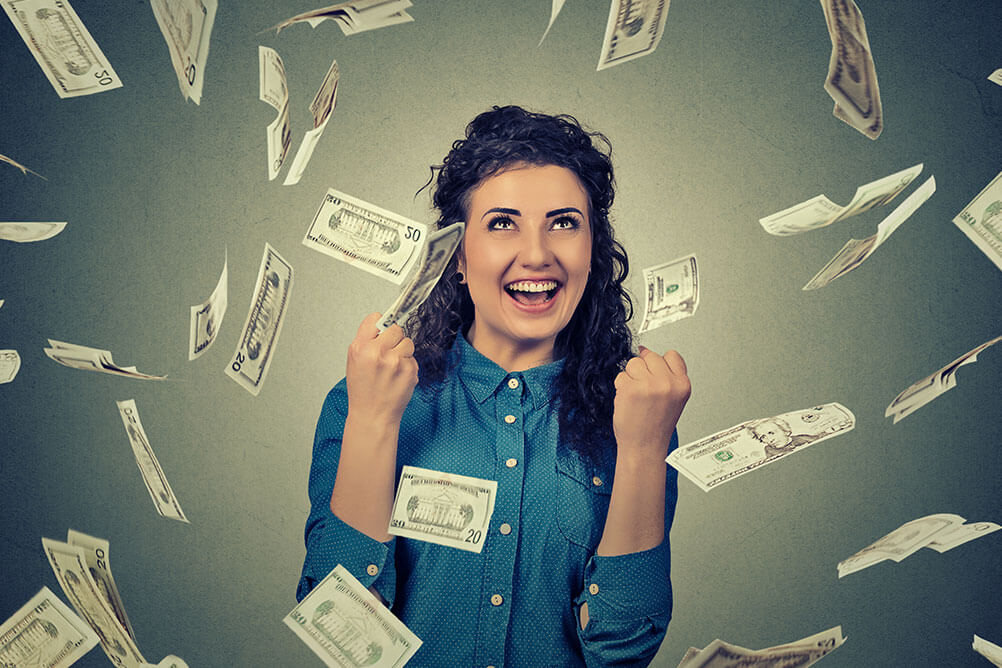 Here, are the 10 steps you should take to keep your money:
1. Remain anonymous – If possible, remain anonymous. Share your good fortune with close friends and family, but not beyond. You do not want to be targeted by notorious gangs who are out to make a quick buck with nefarious activities.
2. Pay your taxes – Get in touch with a tax lawyer, and ask them to help you pay all the applicable taxes. Even if you have won an international lottery such as Lottoland. It is better to pay now, rather than paying a hefty fine later.
3. Clear your debts – If you have any debts to your name, that is the first thing to clear. Becoming debt free will make the win sweeter.
4. Don't start spending immediately – You can now afford to buy a beach house in Goa. But, don't start spending on such big purchases immediately. Let the novelty of winning reduce, and then plan on splurging. But, do go out for the extraordinary meal at a five star with your family or buy a laptop for your partner!
5. Learn about financial planning – Once the euphoria of becoming a billionaire has reduced, learn all you can about financial planning. Hire a financial consultant to help you, but you have to learn how to manage your riches.
6. Help out your relatives – You have risen much higher in terms of money than your brother, sister, cousin or in-laws. Extend a helping hand to a nephew/niece unable to study because of money problems, or a cousin unable to make ends meet, despite putting in 12-hour work days. However, just because you are helping them out, does not mean you get to boss them around. Help out and move away.
7. Be wary of lechers – Now that you are super, duper rich, be wary of people who are ready to have you spend money on their luxury. Just because you have the means does not mean you are liable to pay for the expenses of others. Helping out is different than some people expecting you to pay all the bills.
8. Give back to society – God has showered you with immense blessings. Give back to the needy. You must attach yourself with an NGO and help them out. Once again, beware of rogue dealers and choose NGOs whose work you believe in.
9. Don't start splurging to impress others - The money can run out, fast, if you start spending on luxury holidays costing you lakhs, or buying a jet costing cores. Spend on things you enjoy. Never spend on things, just because you have the money to do so and want to impress a new set of friends. Set a monthly budget for all your basic and luxury necessities and stick to it, no matter what.
10. Start securing your assets – Buy a house in a nice locality, invest in shares, start a business, buy a piece of land, and secure these assets. Take well-thought-out decisions. Ensure all the paperwork is complete. And everything is registered legally to your name.
---