Lotto Knowledge 28 February 2019
Play with the Pool to Win the Lotto
Lottery Syndicates and their Advantages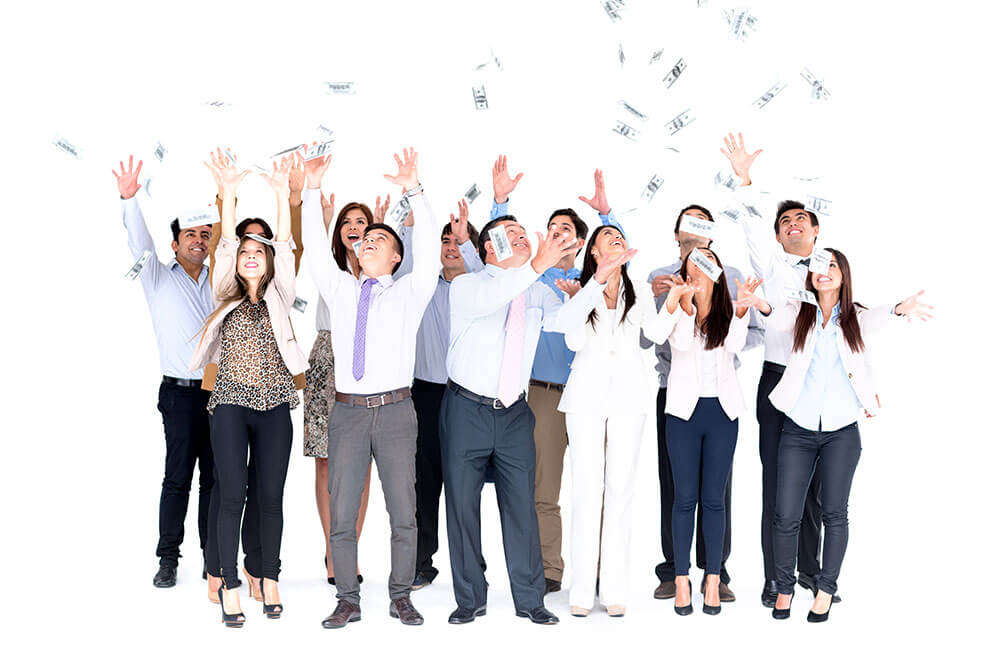 Lottery syndicates get togehter a group of lottery enthusiasts who want to invest in a lottery. If the group holds the winning number, the winning amount is split amongst the group. That is, if one person from the group contains the winning number, the prize money will be distributed amongst the whole group.
The concept behind a lottery syndicate is that more people mean more tickets. The more the number of tickets and number combinations, the higher are the chances of the syndicate winning.
Let us understand lottery syndicate with the help of an example:
Suppose you and your 9 friends decided to form your very own lottery syndicate and each friend contributes Rs.100 towards the draw. Now, instead of just having only one set of numbers in a draw, you have nine. Your tickets have increased so have your chances of winning the jackpot.
Benefits of Lottery Syndicates
There are many benefits of lottery syndicates:
♦ When you combine your resources, you increase your chances of winning the prize money. As mentioned in the example, instead of just one entry, you have multiple enteries. More entries mean higher chances of winning the jackpot.
♦ You only have to pay for one entry for entering more sets of numbers. That is, you will just pay Rs.100/- but still have a stake in 8 or more entries.
♦ The chances of losing are minimal. Even if you don't win the jackpot, you have higher chances of winning the low-tier prizes. Your group will have something to cheer about.
♦ You are able to buy top lottery tickets that an average individual would refrain from because the cost of the ticket is too high. The advantage of playing premium lotteries is that the competition is very low, hence; the odds of winning are high.
♦ Lottery syndicates are all about socializing. You can form a syndicate with your co-workers, family, or friends. From winning the jackpot to celebrating the success, lottery syndicate can bring players closer towards a common goal.
However, it is not all about the pros. Everything has its positives and negatives, and so does lottery syndicates. The most significant disadvantage of playing in syndicate lotteries is that you will not get the full winning amount. That is, if there are more entries, the more you will have to split.
All in all, players significantly increase their odds of winning the jackpot by playing as a part of the syndicate.
---